Sometimes when I don't write here, it's because my life is really busy. And I do write, every day, just not here.
I suppose I will regret, someday, not having everything in one place. It's scattered. There are links here to much of it: SandraDodd.com Once upon a time it was on a user group, my daily writing. Then AOL forums. Then unschooling.com. Then unschooling.info, and yahoogroups. I do write at Always Learning. Sometimes that is quiet, because of Radical Unschooling Info, on facebook. Judging by the list of former hoppin' spots, that won't always be so busy.
---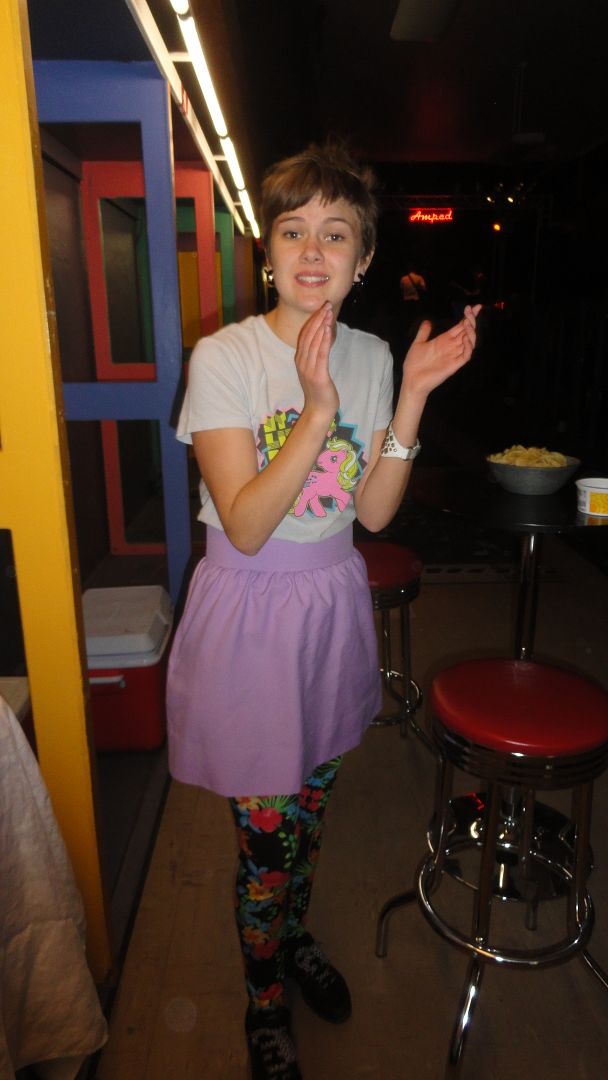 Holly is grown. Twenty-one years old, for the past eight days. And in that time she has started a new job (cleaning The Pit, in part, which sounds really terrible, cleaning a pit, unless one knows what pit that is
*
). She's started babysitting for a family she knows through another friend, too; ironically, one of the things they could use a babysitter for is that they have season tickets for Lobo Basketball games. It's like
"The Gift of the Magi"
, by O. Henry, which is also like how I gave my sister a ball of string (and some other gifts) for Christmas, and she had brought me the cast iron string-ball she had (hanging dispenser for string, though she hadn't known what it was until I told her). At least in that case the two went together well, and I got to keep the string and the iron holder.
Holly's party was the Saturday before her birthday, on October 27, at Amped. Keith and I were there for the first half, serving pizza and punch, but the party continued and Holly seemed happy with it all. It was a great idea she had, to host a music party at her favorite venue.
Tam King showed up!
But kid stuff can be better than adult stuff. Her friend Ryan is in the hospital, in intensive care, and she's been there a fair amount, supporting Will, who has been Ryan's best friend for seven years or more. Ryan recently lost his job when the restaurant he had worked at for a long time closed; he, Will and another friend just rented a house together. Ryan was at Holly's birthday party and is very nice guy.