"Wantage is a market town and civil parish in the Vale of the White Horse, Oxfordshire, England."
Does that sound cool or WHAT!?
We went there. Cathy and Julie Anne Koetsier, James Daniel, Joyce Fetteroll and me. We went there to sit in a Costa coffee house, because we had just climbed up to the white horse for which the vale of the white horse was named.
Alfred the Great was born there. The statue in Winchester (which I also saw with Cathy Koetsier) has a sword. This one has an axe.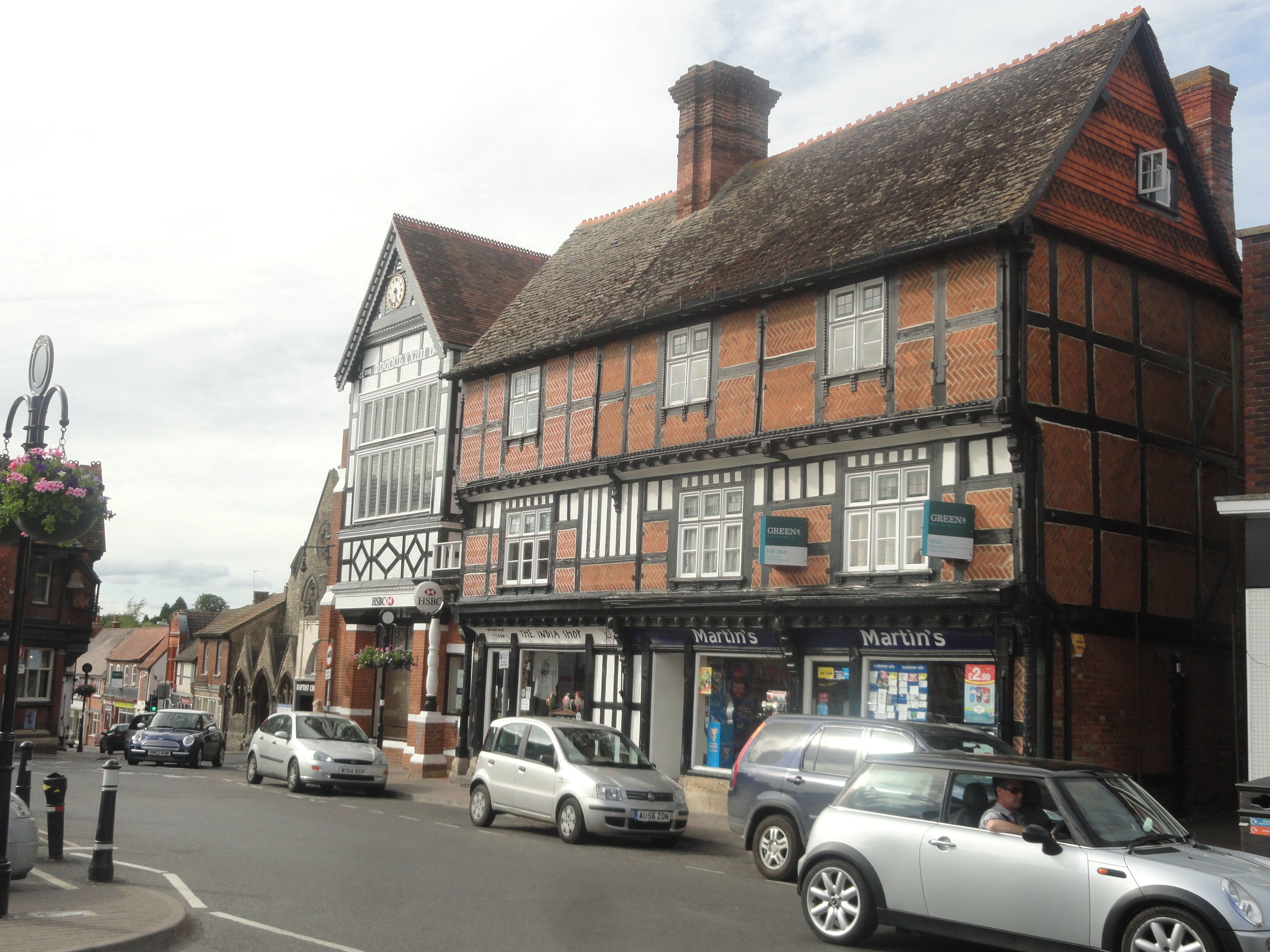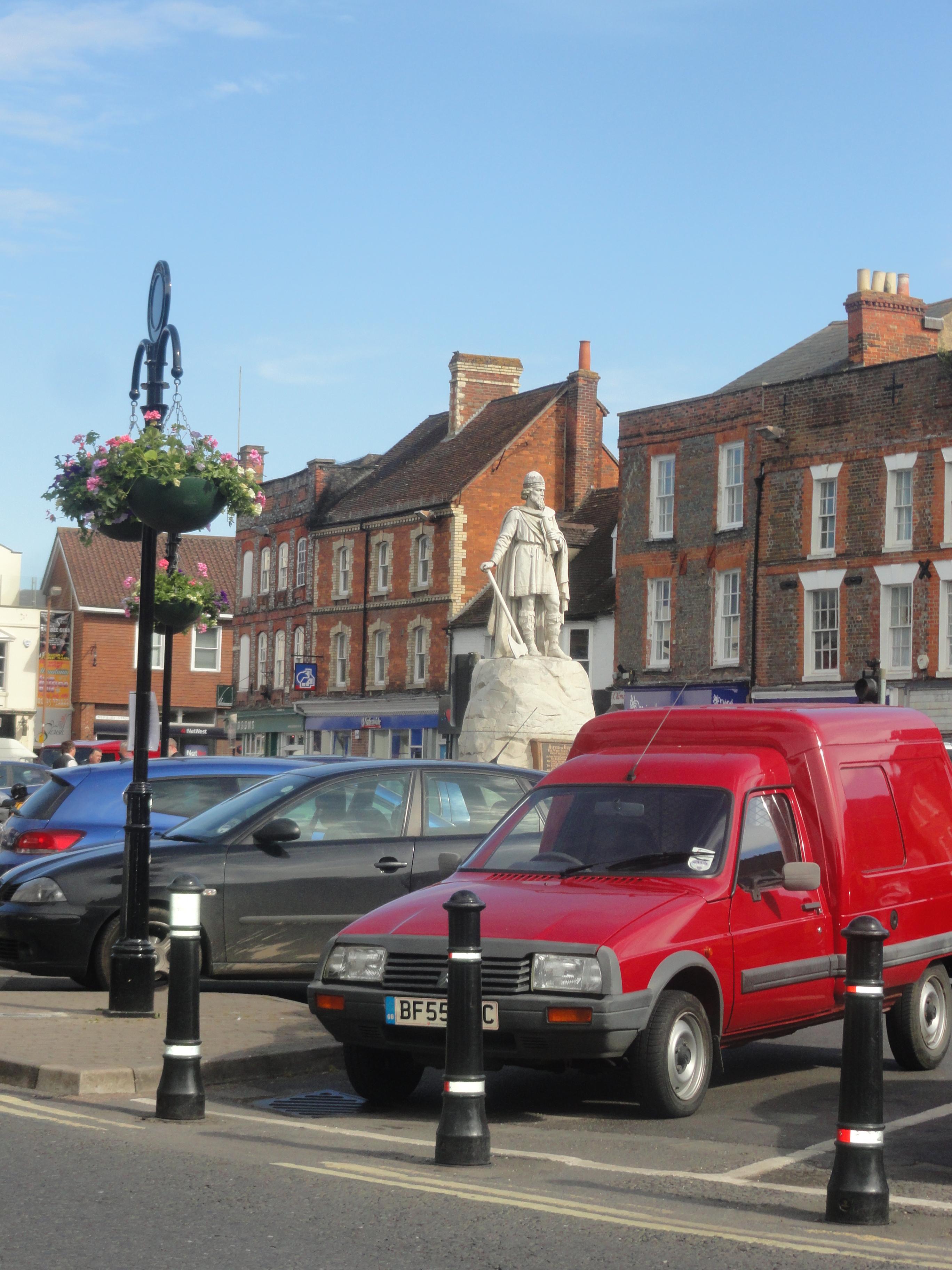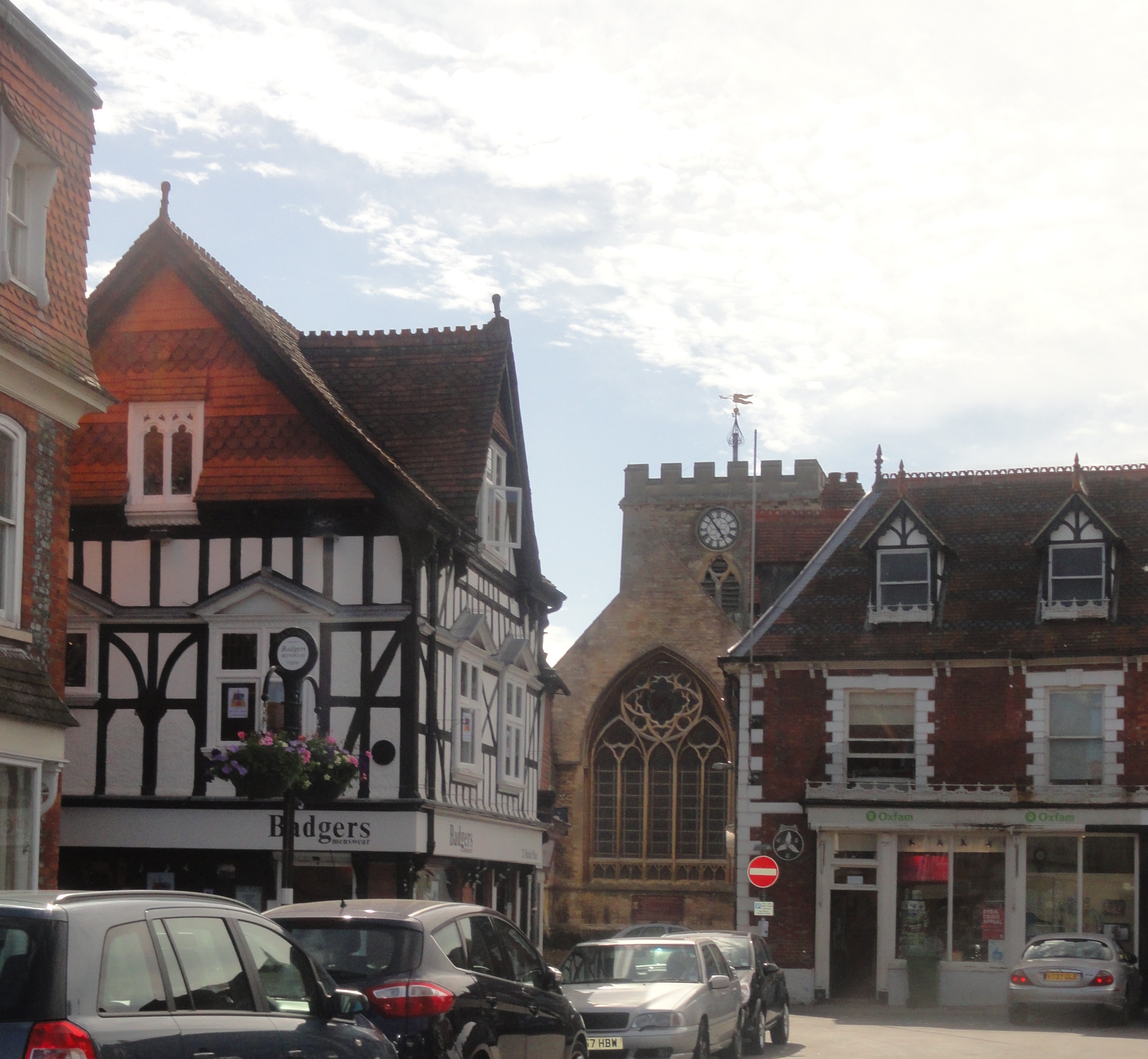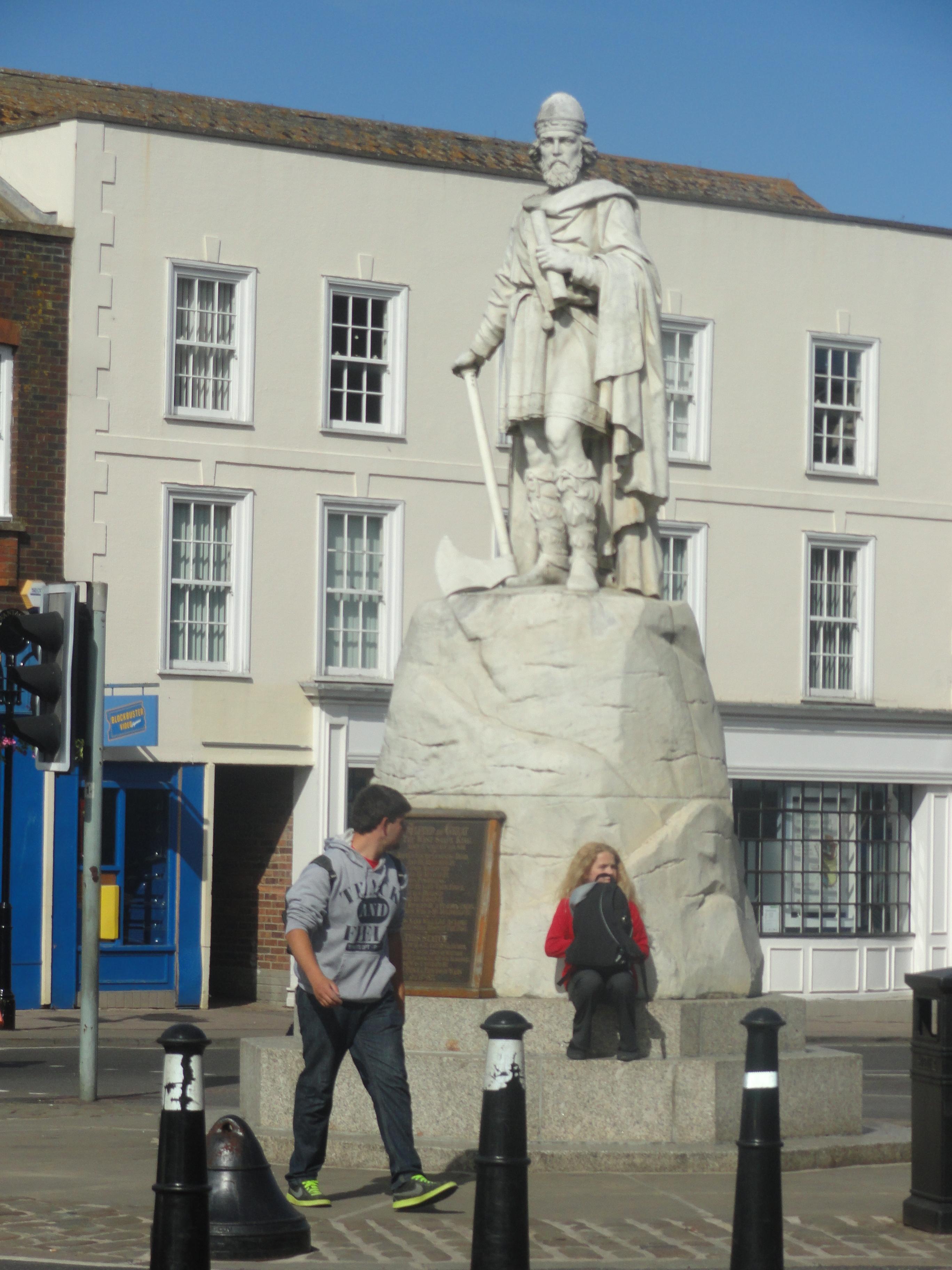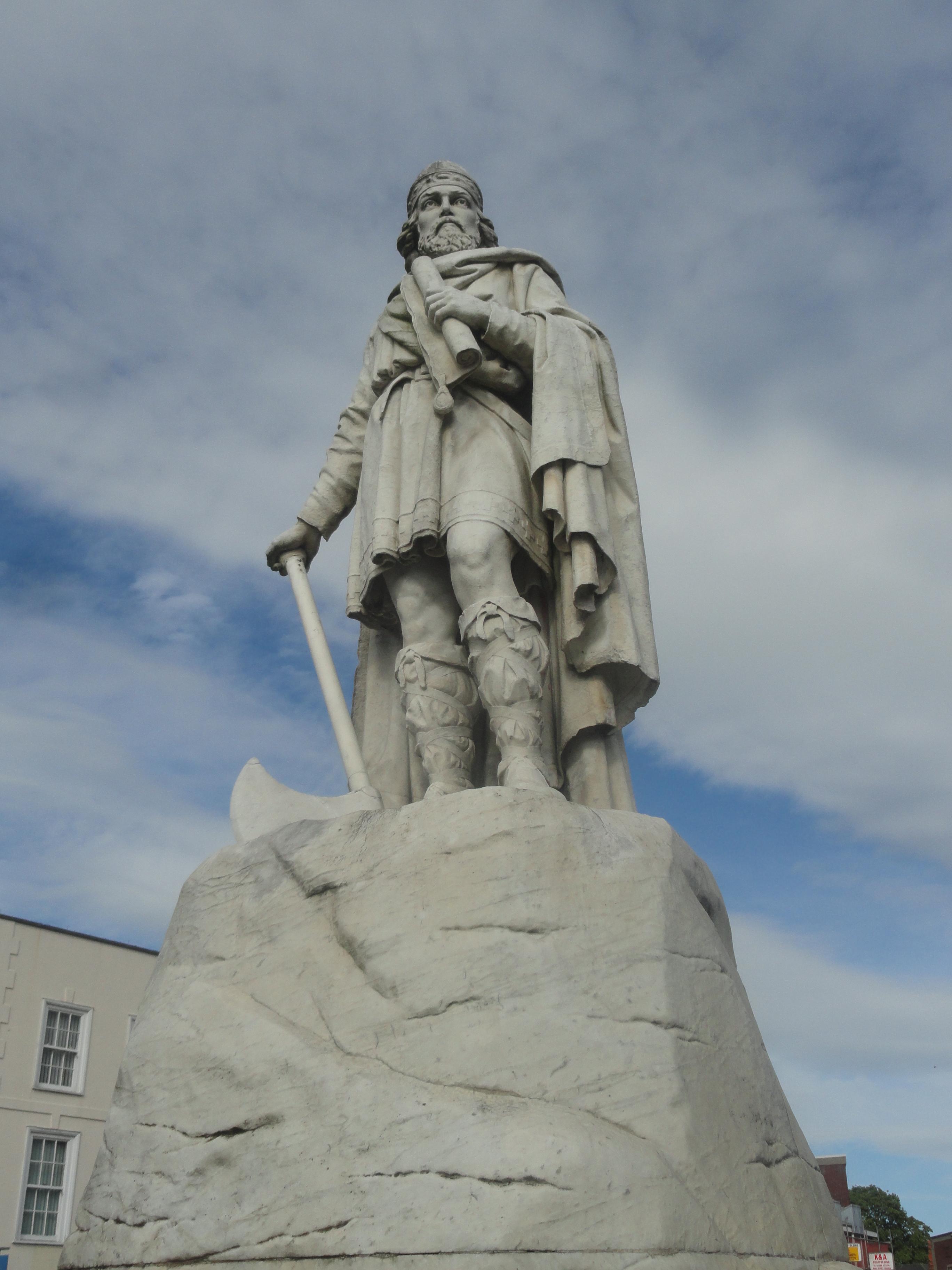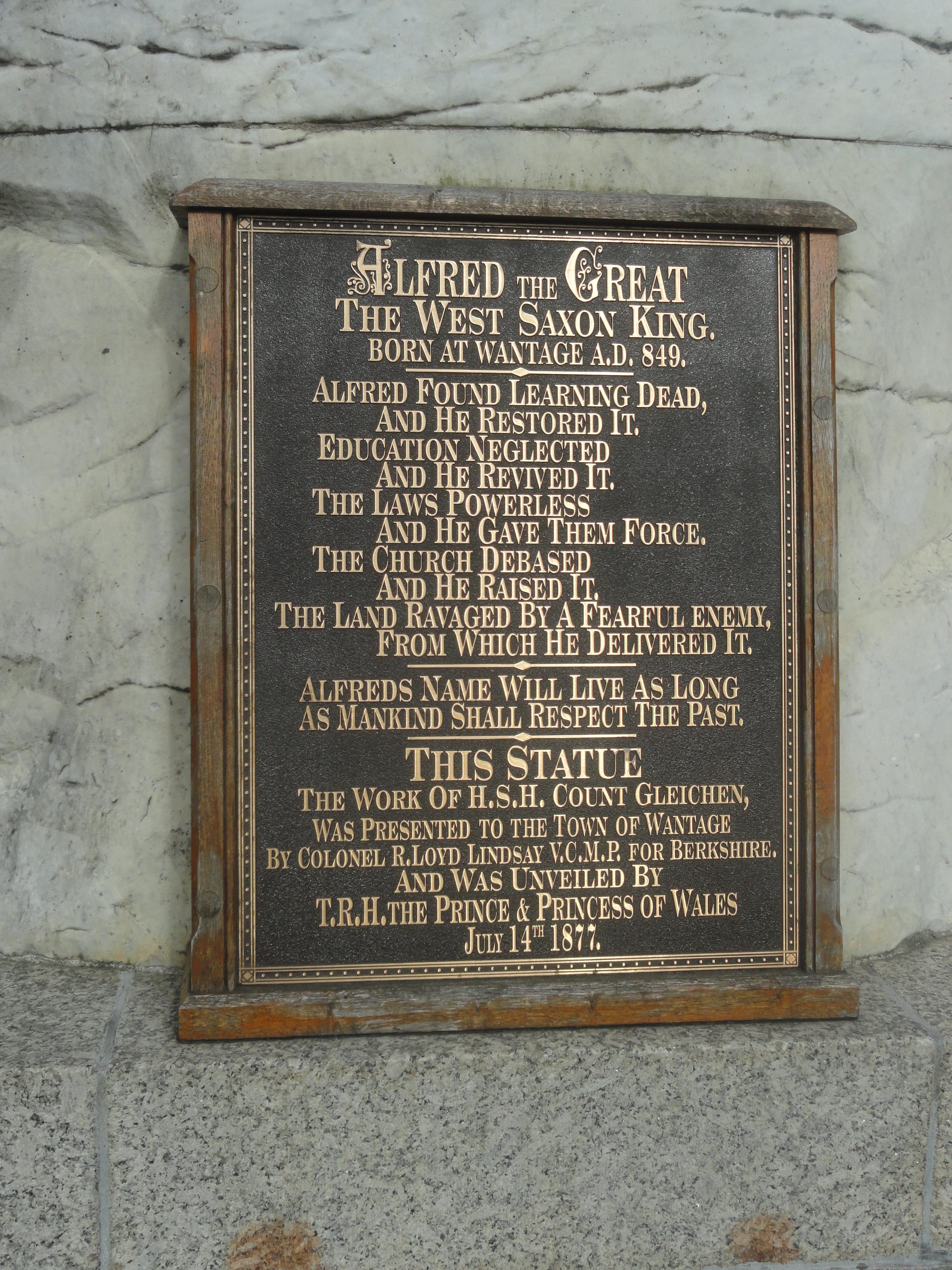 That was after the main event though, which was Cathy Koetsier's excellent idea—climbing up to the Uffington White Horse.
It was cool, but steep, and windy, and I felt dismay a couple of times at the steep danger of the grassy hill, and the social danger of me whining or whimpering (which I tried not to do). This is the view from above its head. You can't see the whole horse when you're near it: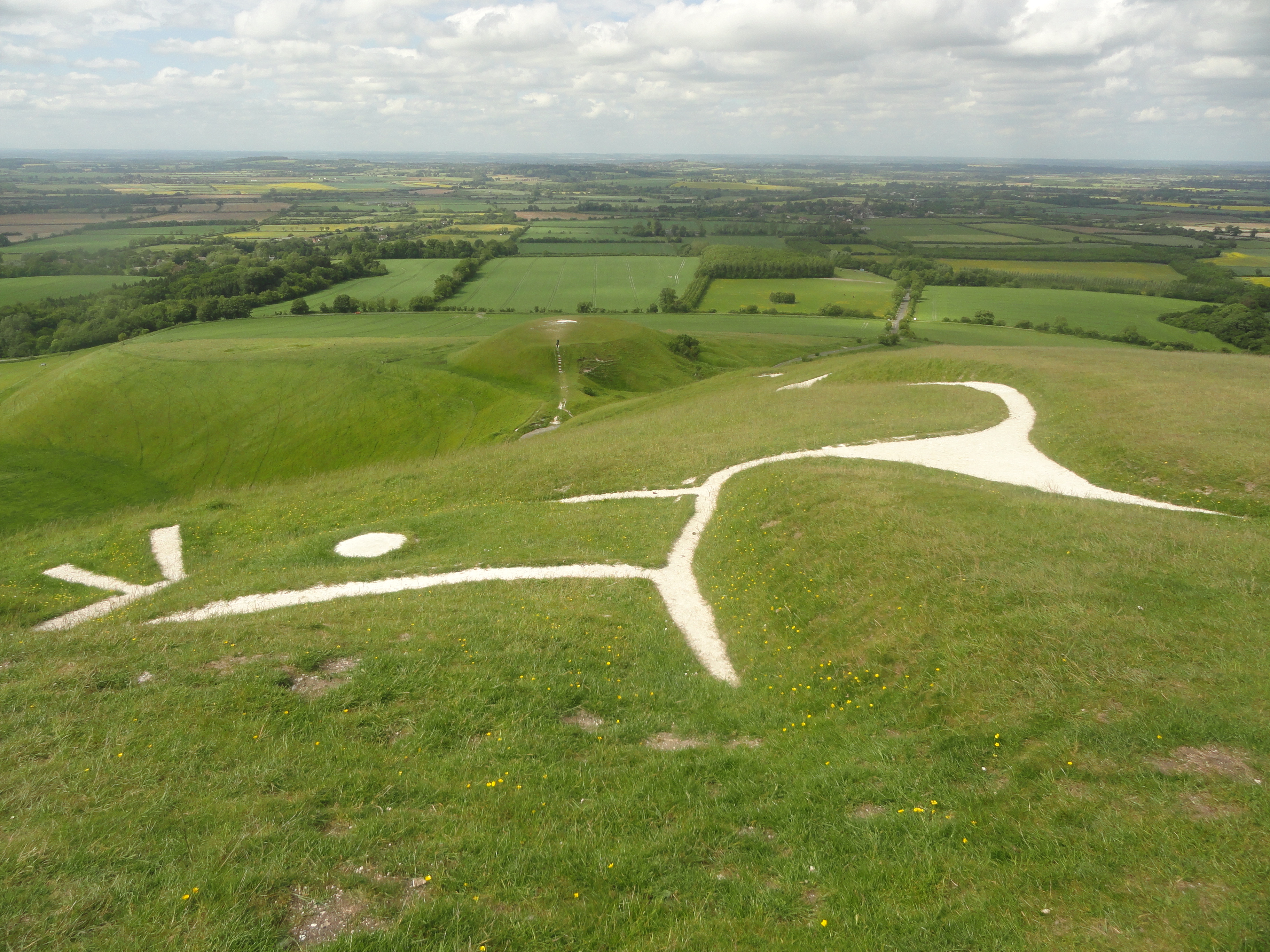 Julie Anne Koetsier took this photo of me, Joyce and her mom near the eye.
From the air, the horse looks like this (photo lifted from elsewhere with gratitude):
We also saw the ring fort near the horse. Big earthworks, for guys who were digging with sticks or antlers or... oh wait that's rude. They were iron age guys. With shovels. Digging by hand, this was a big deal. The round area with a big moat is called "Uffington Castle." Nice name. There's still a wall, kind of, though.
Let wikipedia tell you the things I don't know.
---
added 2021: overlay (if it works) of all my photos from that day:
(photos)
To get back out of there, click the little "x" in the upper right.