Working on a new page for my unschooling site, I came across a quote:
At the age of eleven, Holly has had very little exposure to the idea of what is kids' stuff and what is not, and so her television and movie tastes are personal and calm. She will watch Teletubbies on the same day she might watch Stand By Me or The Rocky Horror Picture Show. She likes music, she understands The Green Mile, and she's analytical about the messages various PBS children's shows intend to present, about school or self esteem or history or math. It's fun for me to watch her watch TV.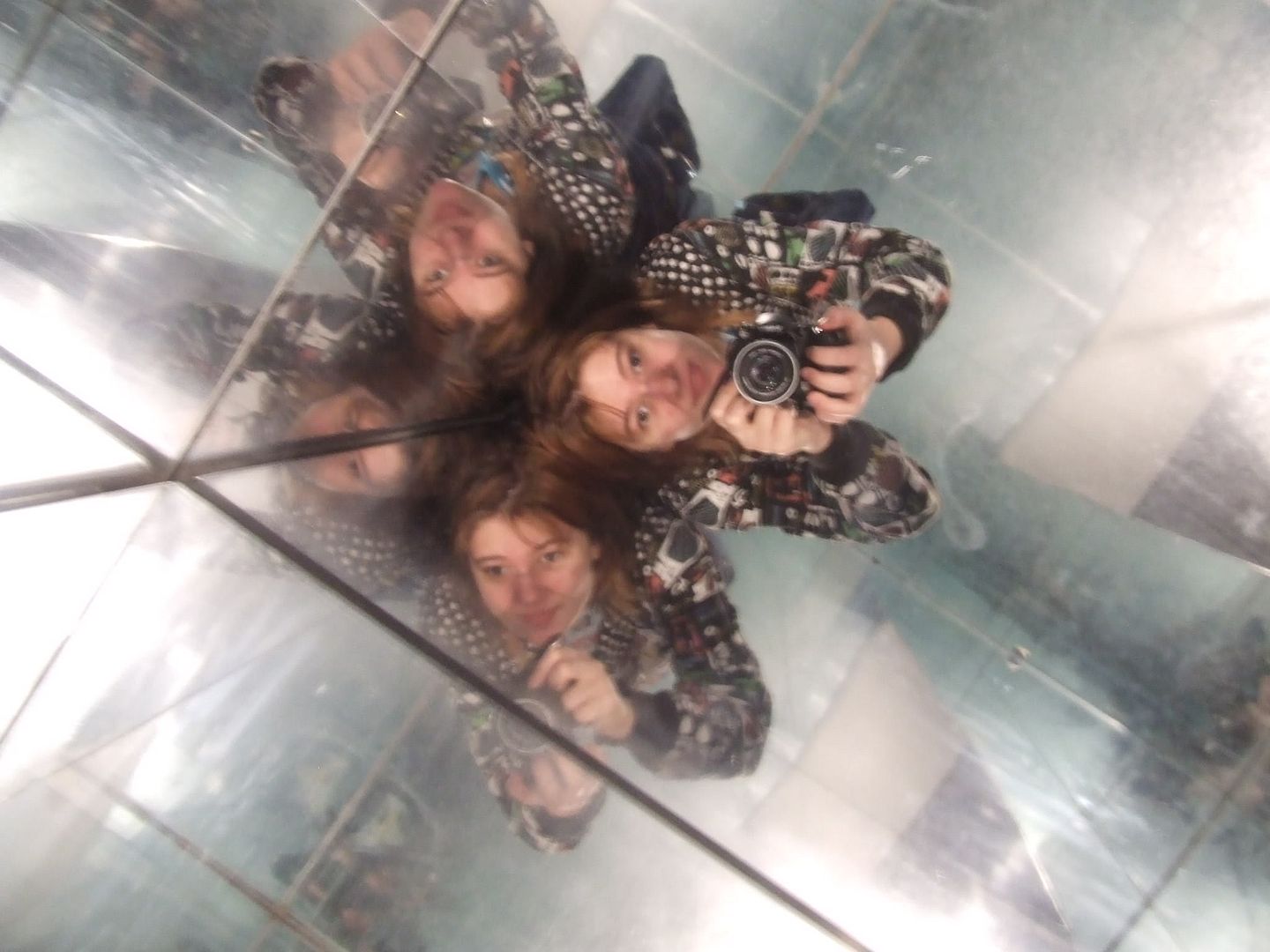 Holly's not eleven anymore, she's sixteen. The last two movies she's seen in theaters were "In Bruge" (which she says is too rough for me), and "Alvin and the Chipmunks" (which she and Marty went to see at the dollar theater and were happy to find it was 50¢ night).
Some others in my world seem to be
acting
mature (more acting than maturity involved) or are sadly stuck in an immature stage (which they'll probably figure a way out of someday, after some trauma).
I know I'm bragging now, but I'm also very humble about it because I didn't know it would happen this way. My own kids are mature and yet still childlike. They're interested in all kinds of everyday things, they laugh easily, they play around without self-consciousness, but when the moment comes for someone to need to figure out what to do in a serious situation, they're right there.
It's one of my favorite unforeseen benefits of unschooling, that they grew up without shucking off former stages in an attempt to prove they were big. They just WERE big, from the beginning. We didn't let anyone make them small. And because they were strong, they could afford to be gentle. (I totally lifted that line from 35-year-old SCA writings about knighthood, and they might've been lifted from other places before that.)
The new page (still in progress, but I guess they're all in progress) is
Food Fun
. The inspiration for it came from a link I found on this blog:
xanga.com/juliepersons
(nice music there, too!) and the quote above came from
sandradodd.com/t/holly
.
I love my kids in ways I didn't know mothers could love teens and the newly-adult. Kirby, Marty, Holly—thank you. You've not only made my life better, and your dad's, but because you've been willing for me to tell your stories as they unfolded, other people's lives are better too.
Holly's self-portrait up top is from a recent museum day, and I had promised to put photos there. Now that I've found them, I'll do that.
sandradodd.blogspot.com/2008/02/explora.html