Good, long, tiring day. Very nice day here.
Many DVDs, CDs, books, some tools, some clothes, good candy, a sewing machine (for Holly), new Rock Band drums and a "drum throne" (adjustable stool with nice padded seat for Marty), twelve string guitar (for Brett). Waffles. Prince. Donovan. Norse metal (and pirate metal?) and The Killers and Disney movies, Tenacious D... Humor and music and love.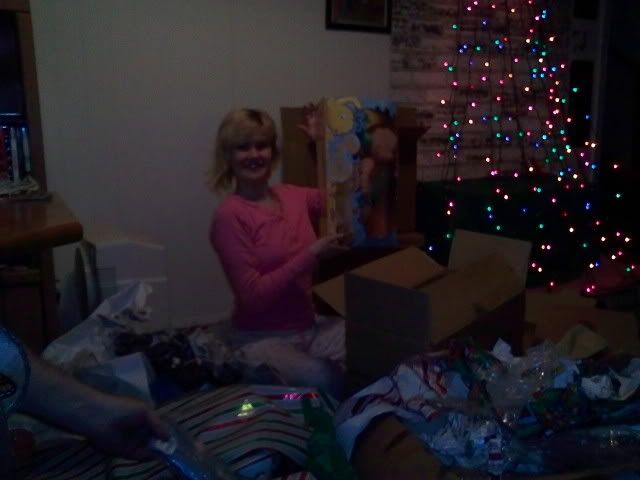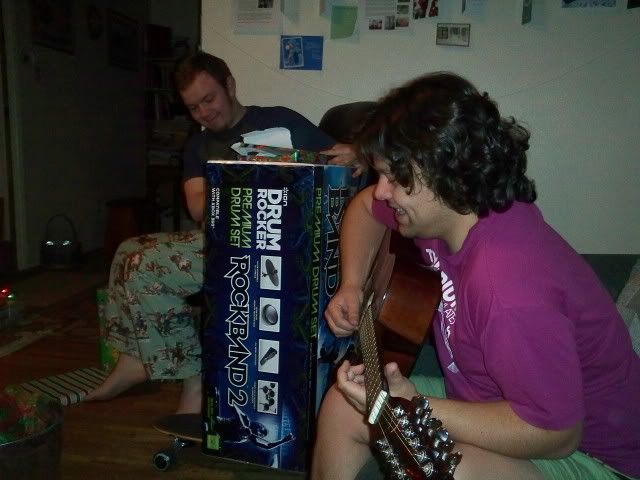 How Holly came to receive a certain gift, a doll from Dublin, designed in Spain, made in China....