...and a new book by Pati Nagle.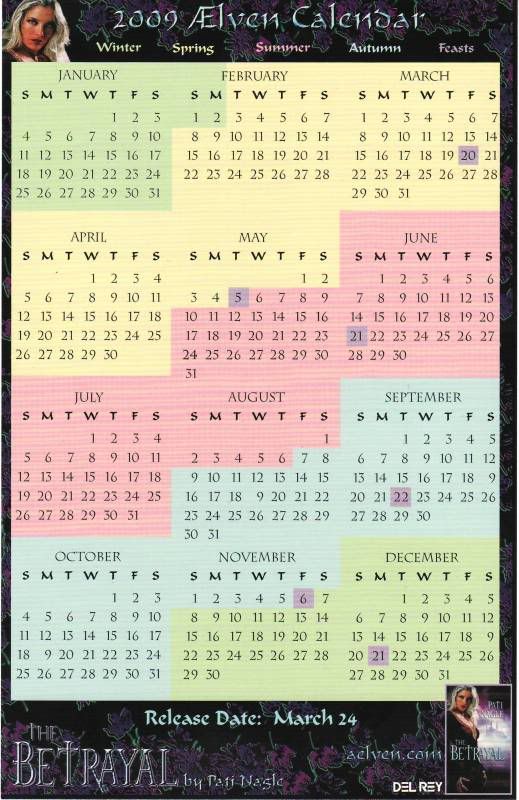 Pati sings with us and we've known her for a long time. She has a new book coming out in March, and has a calendar designed to go with this new world. It's cool. Click it to go to the site for more about the books. (I guessed from the art here that it was about vampires and sex. We asked Holly what she thought and she said "vampires... (I prompted her for "sex") and she said "Vampires, sex and the Civil War?" (Pati has written historical novels about Civil War battles in New Mexico.) But the art on the website is more fantasy/Tolkienesque and less vampirish.
You can get a 5.5' x 8.5" glossy calendar, too, by requesting it at that page.
And what am I doing? (This being my blog and all...?) Poking around my friends' webpages, drinking tea, looking at the rain outside, thinking I should mail a few more Christmas letters and cards before it's too late. Holly's asleep, Marty's asleep, the house is very quiet.