On the little manila envelope in which I keep my most important cards (which was lost for a while yesterday, but was found in "a safe place"), I have written (not all at the same time):
Zidane
worm kefir
Hatton Cross
Later I might come back here and defend those writings.
Here is part of a McDonald's in Staines
(click it)
, and below is a portrait of a Jaffa Cake milkshake—an awesome thing.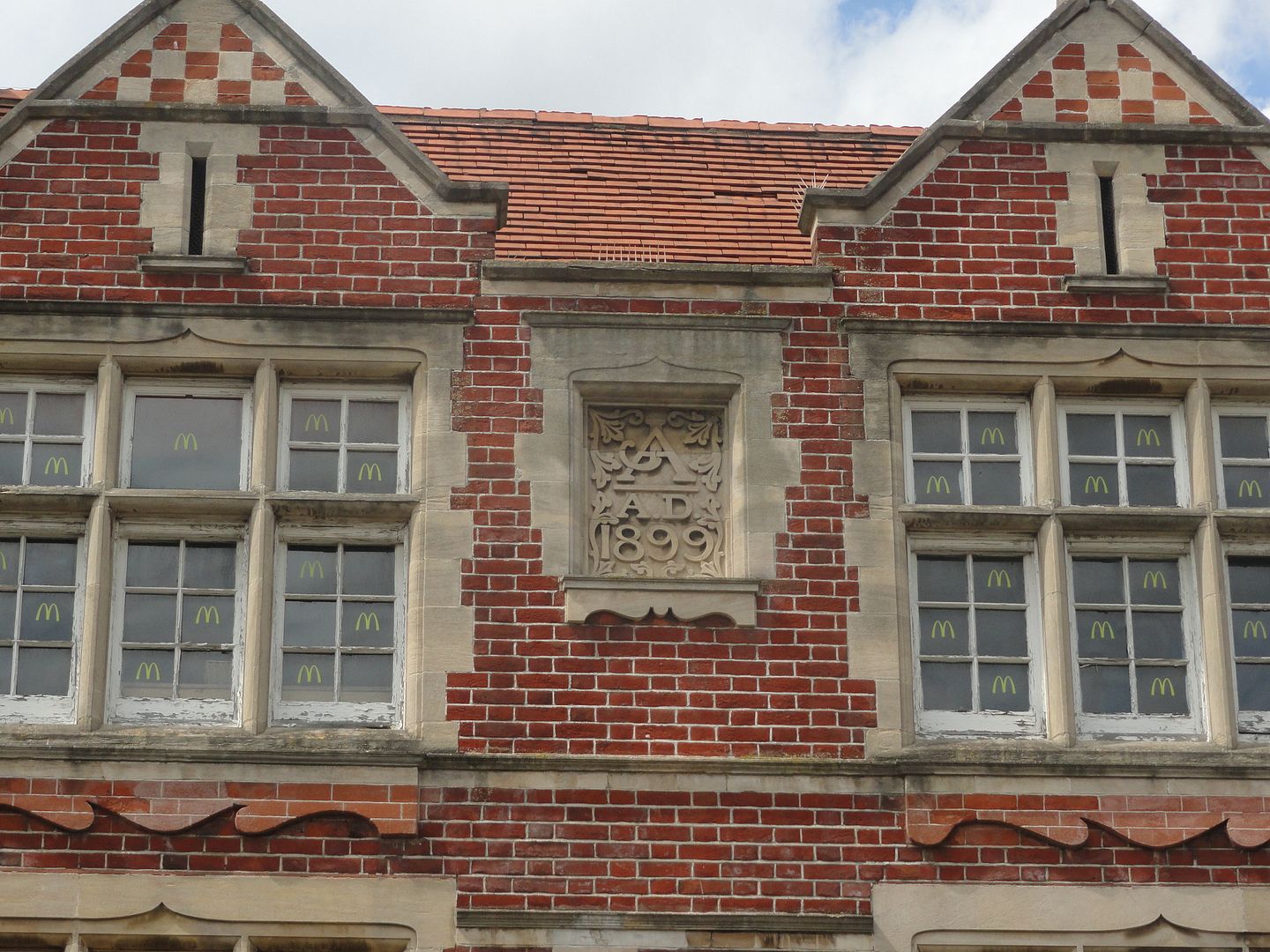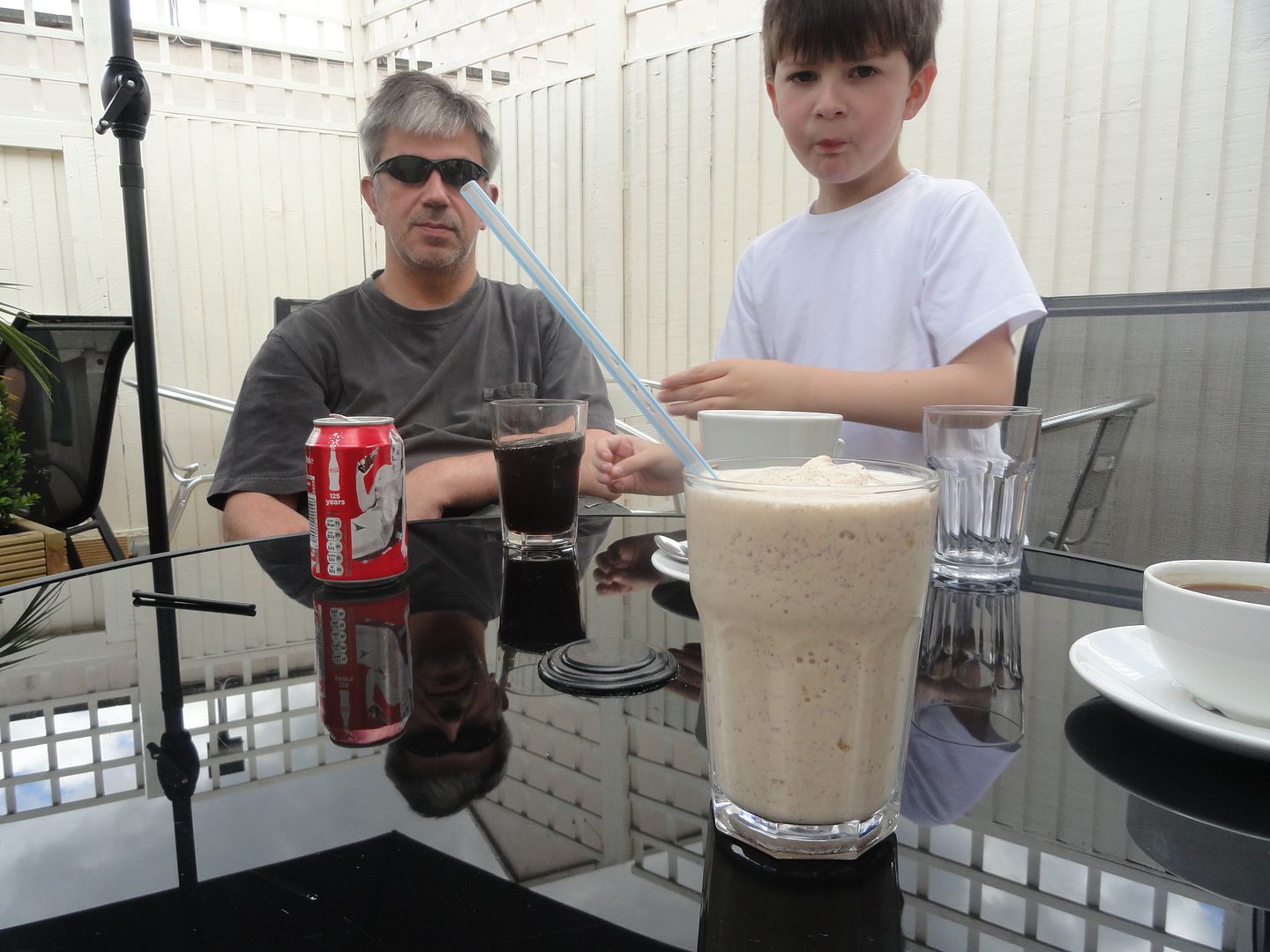 James and Adam Daniel are in the background.
Elvis lives. We saw him at Jack's fish'n'chips shop last night in Ashford. He performed two sets, with a costume change. You should've been there. But no, it was all sold out! (You might've could've peeked in the windows; this is the second best thing.)
http://sandraeurope2011.blogspot.com/2011/06/sold-out-elvis-show.html
We're going to a duck tour (not to tour ducks, but to tour part of London in an amphibious vehicle) and to ride on the London Eye. We need to make the 11:11 train. Sounds like a good train. So I need to go now, and I'll be back to share some more of my wild adventures far from home.