Because Keith might go to an SCA campout in a car that won't hold a big tent, he dug out a smaller tent we made years ago. We figured out how many years ago, we think: 26 years.
We left it up hoping for rain so we can see how badly it's misting in there. We think that's why we stopped using it. It hasn't been used for six or eight years or more.
Holly hadn't been in it for a long, long time. I took the first two photos, but after those it's Holly's photography.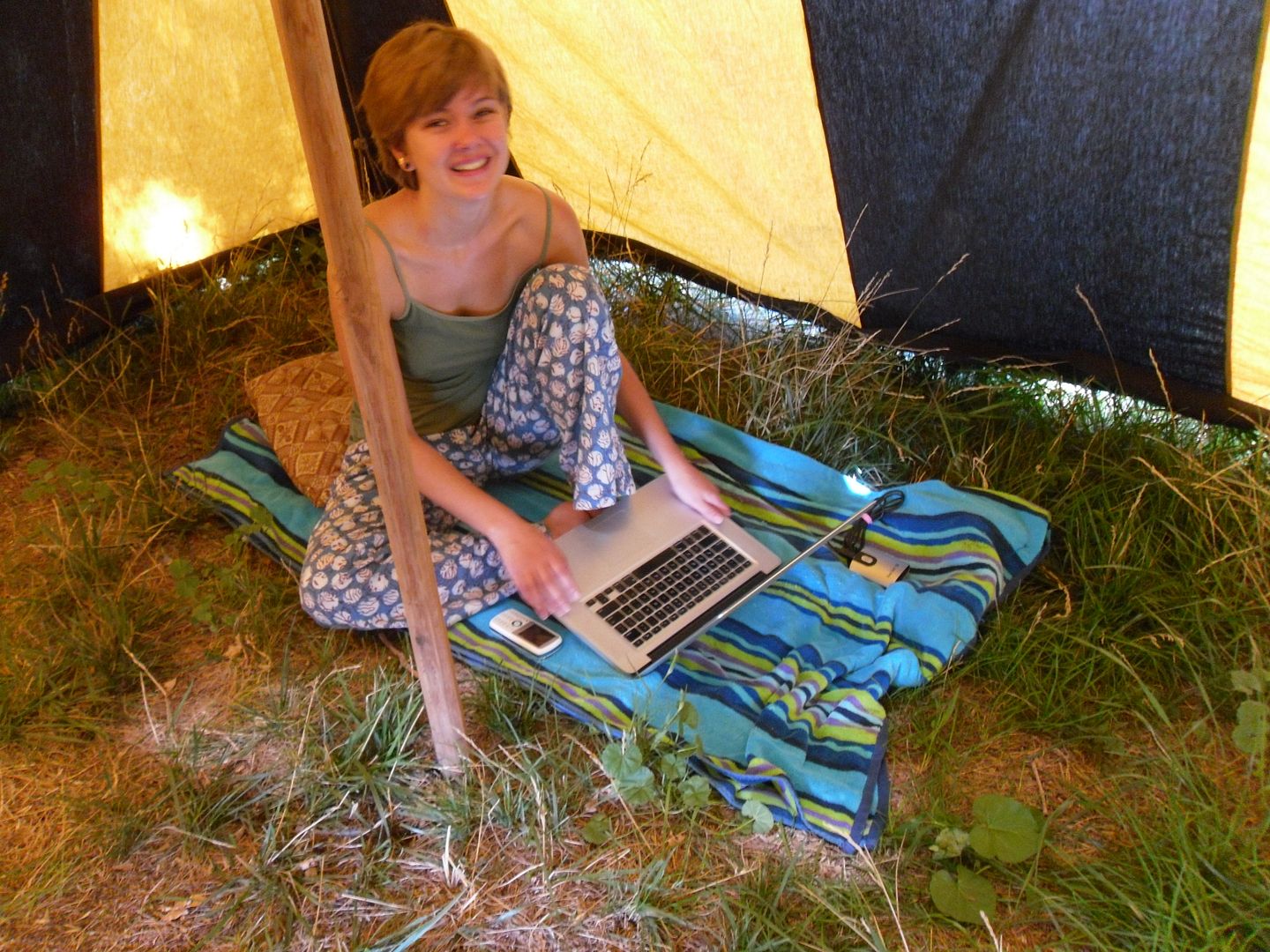 Nobody had *ever* taken a computer into it, that's for sure. There has been food, and now there was food again:
That bench was made by Wendy (a copy of a bench I bought at a Catholic charity shop in Española in the 1970's), and has been in that tent before. Just today I put up some photos of a recent woodworking project of Wendy's:
Maud's Toy Horse
Here's kind of a timelapse of Holly's disappearing lunch: