The theme of this week has been photos of merry-go-rounds. I will never be able to share everything I've seen and learned, but I'm going to try to share some of it!
At Encino Plaza, there is an outdoor merry-go-round. Because it's the first one we saw, I assumed more would be outside, but this was the only one. The others were in malls or in buildings at piers.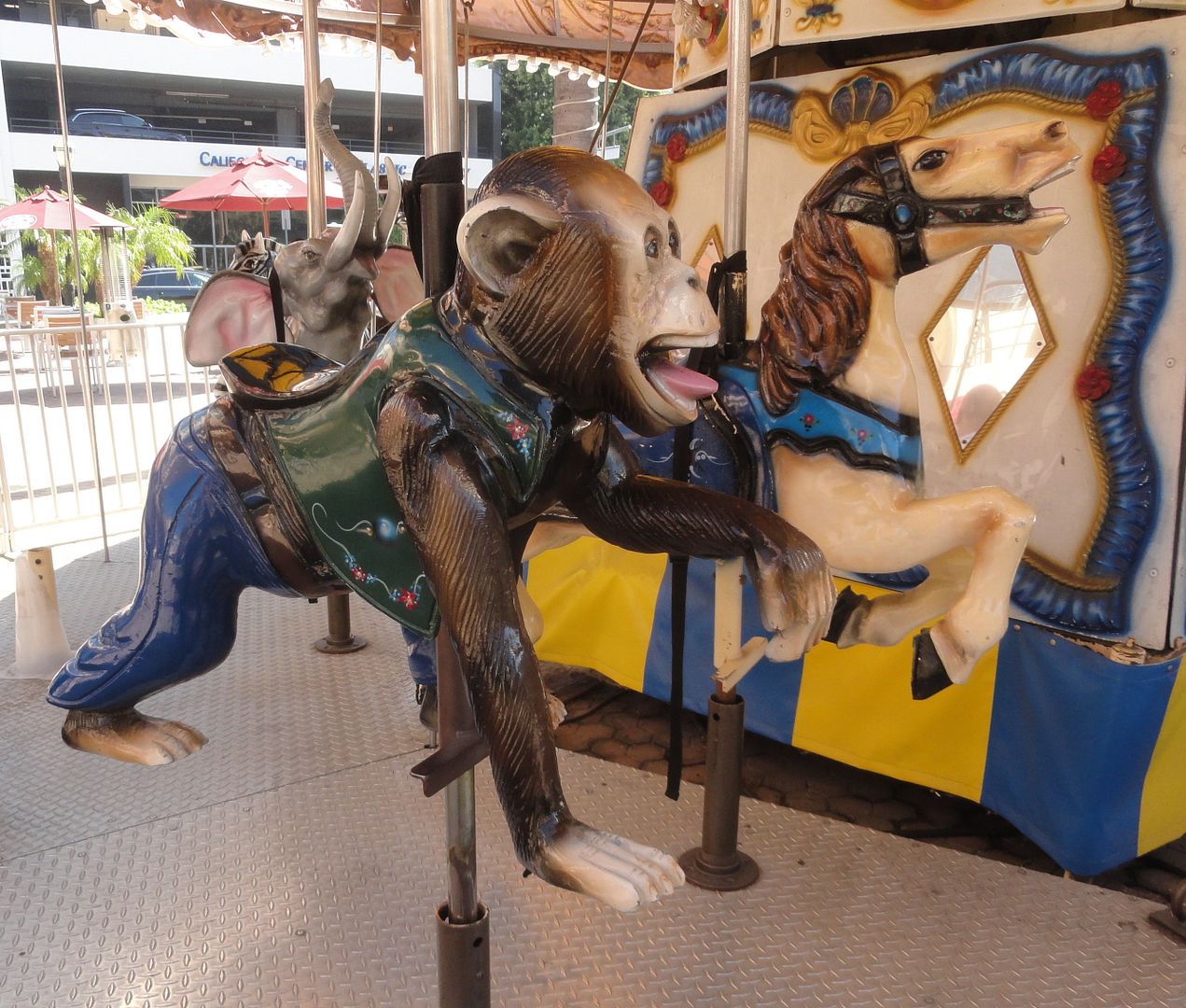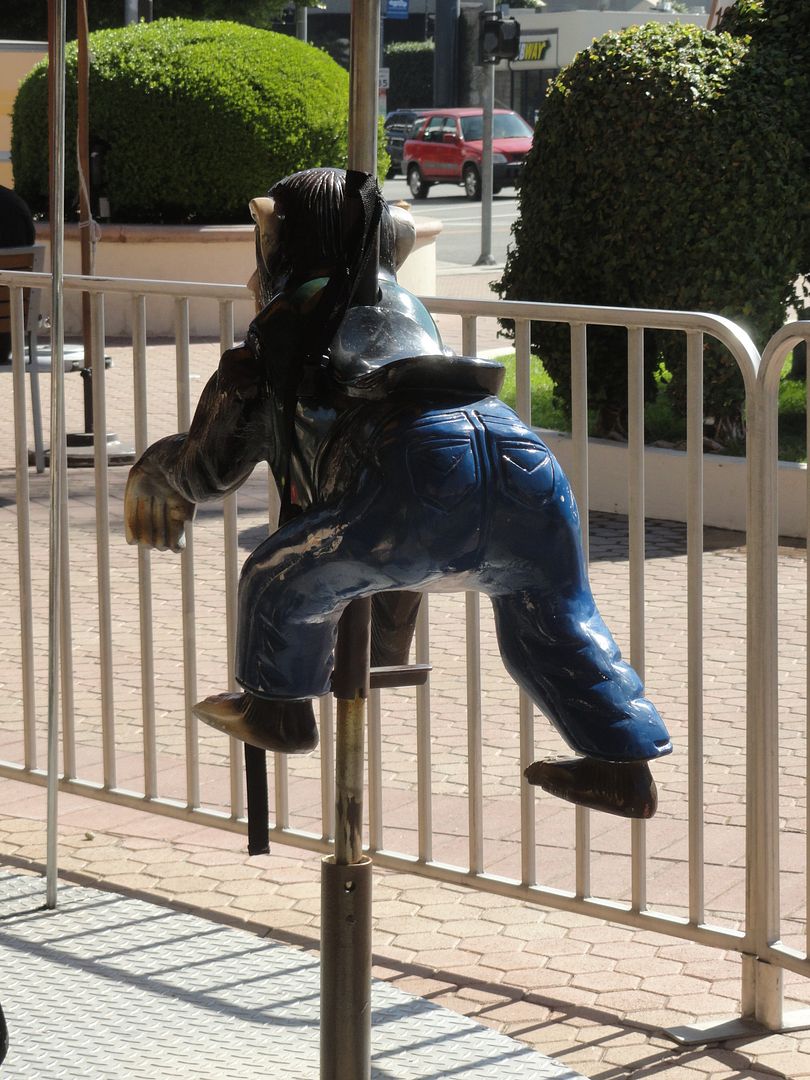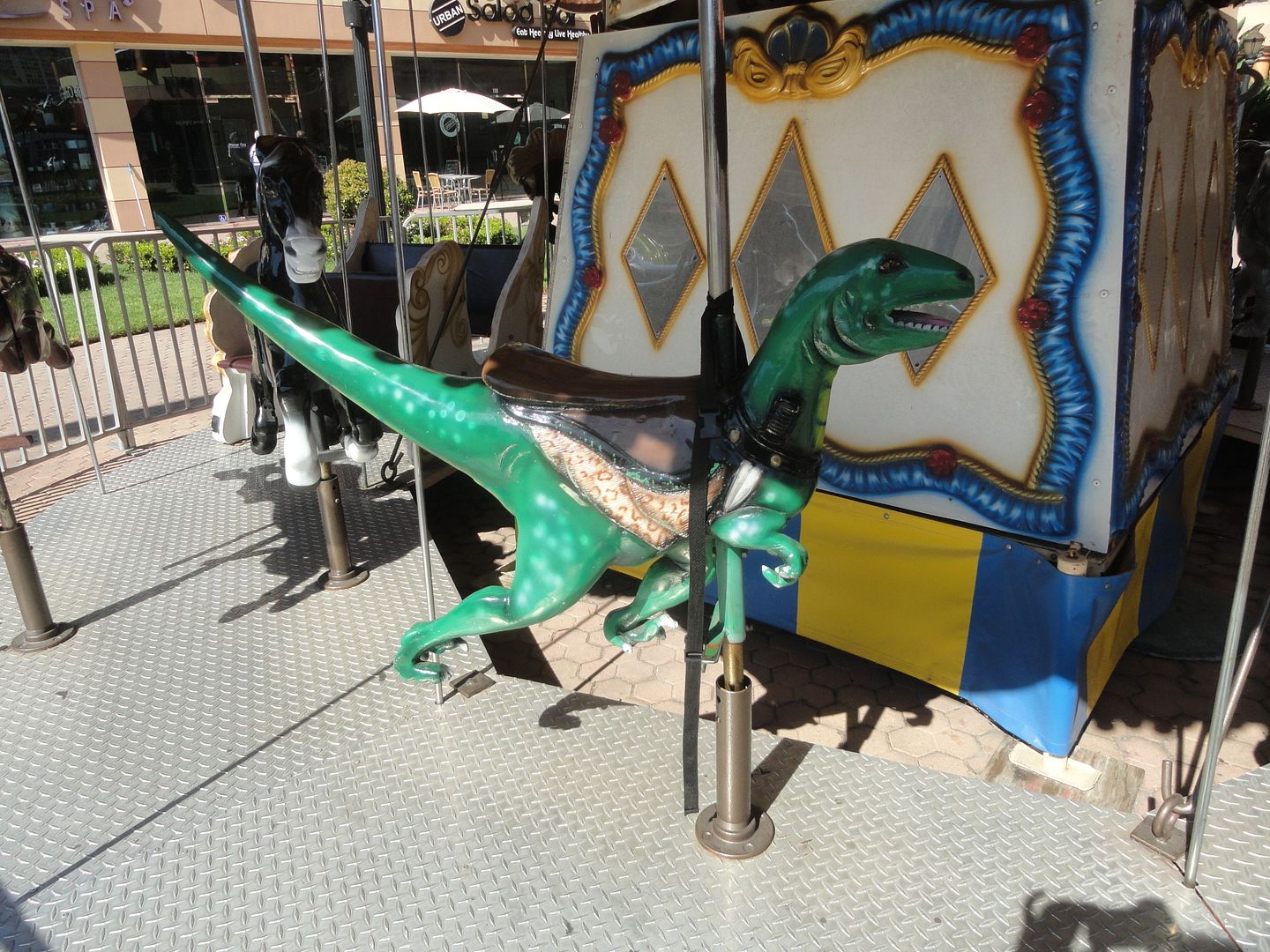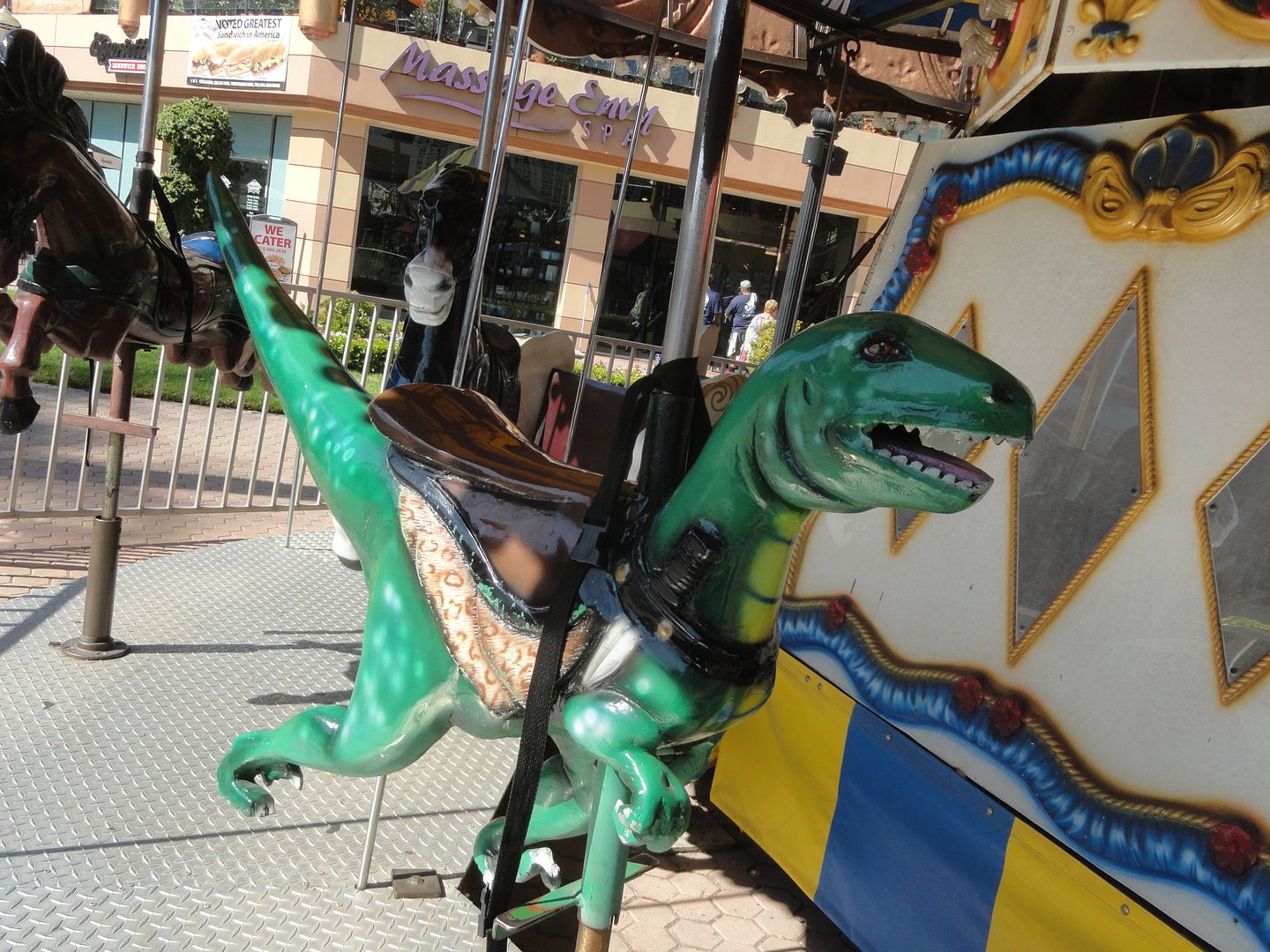 There was another dinosaur, and another weapon, on other rides later in the week, but they weren't together.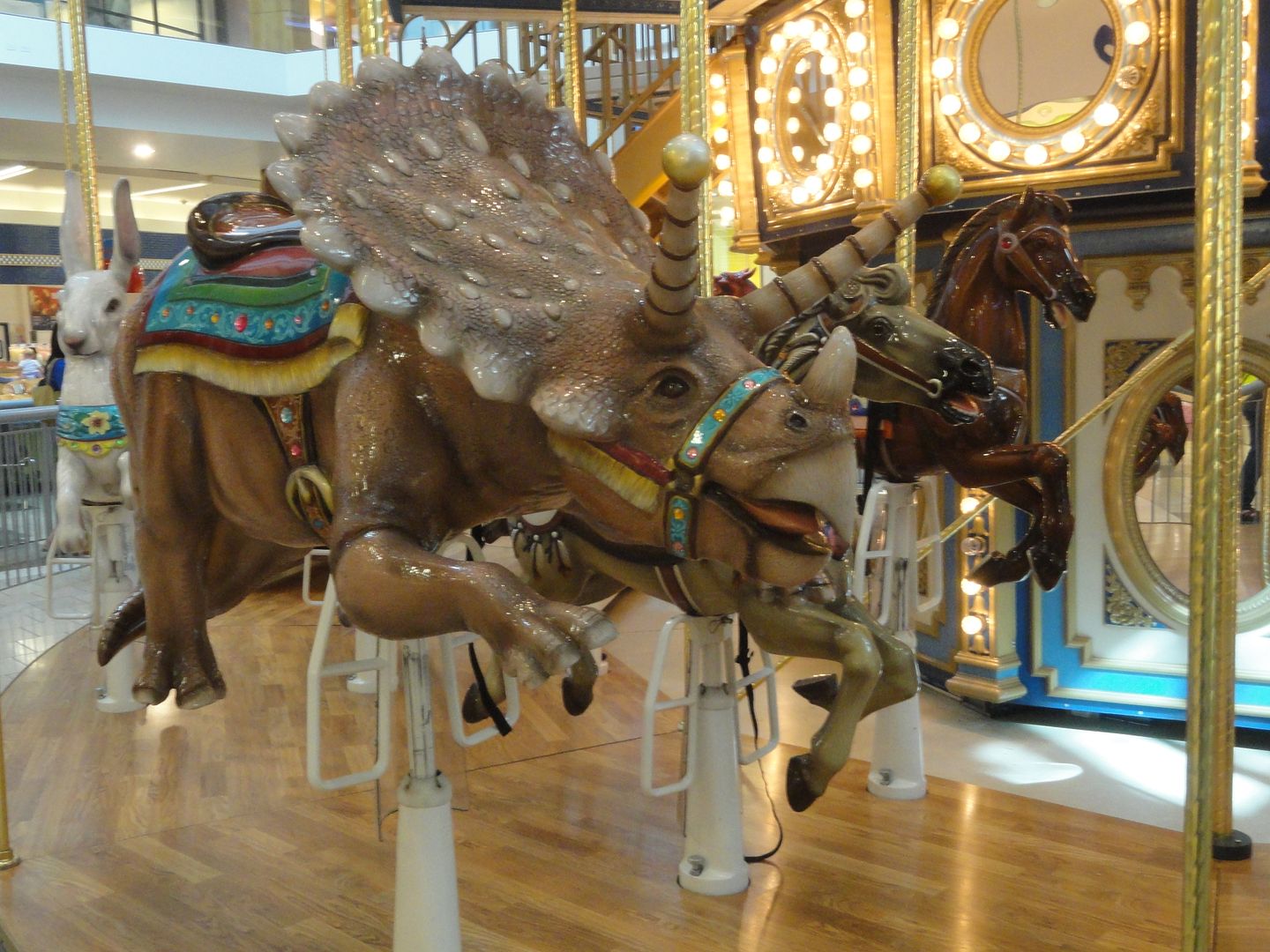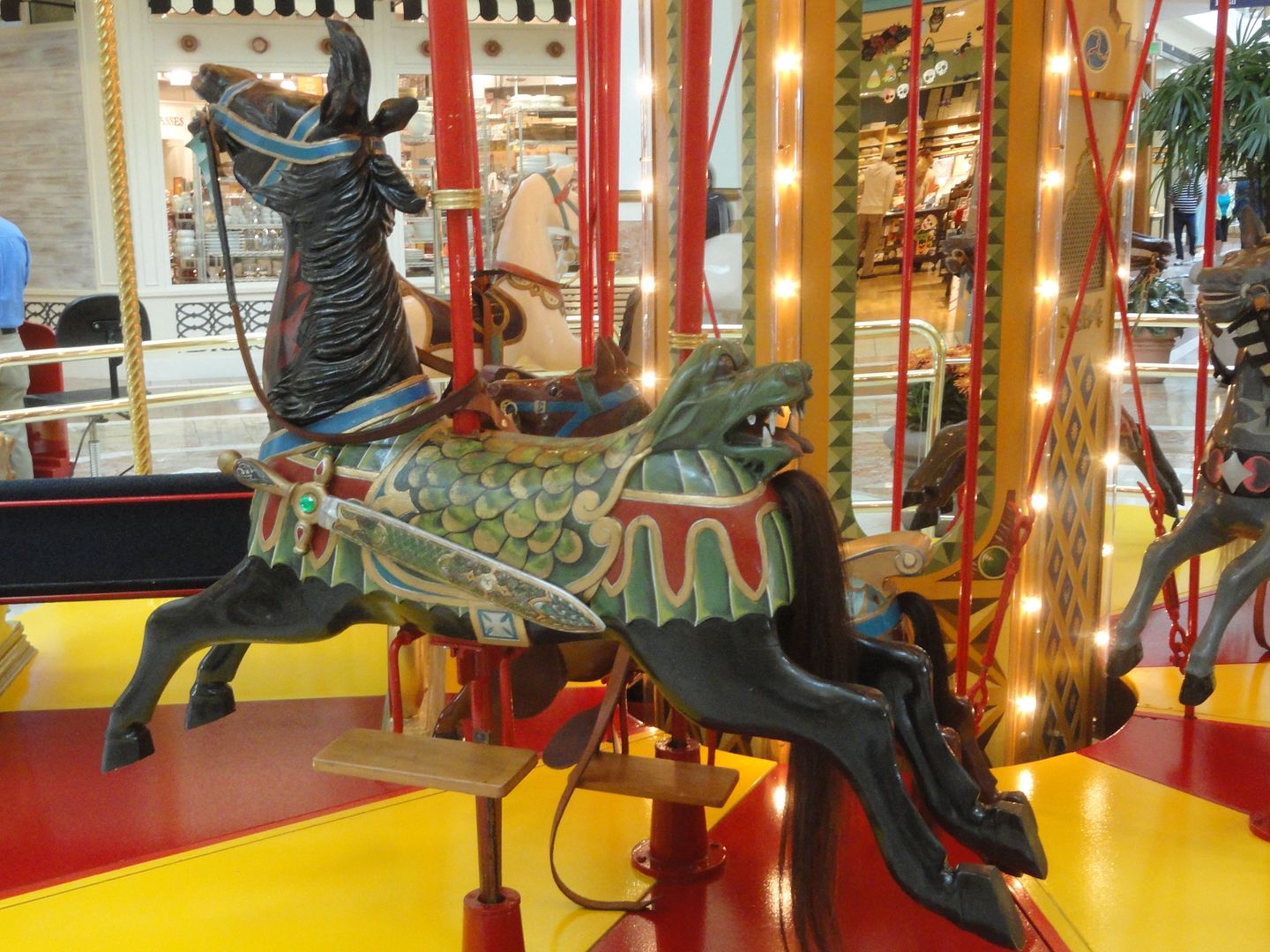 King Arthur's horse has a sword in a scabbard, so that suggests that it's the rider who's expected to use (or imagine using) that velociraptor's knife, and not that the crazy lizard is going to pull out his own knife while he keeps chasing those sweet, innocent mammals.