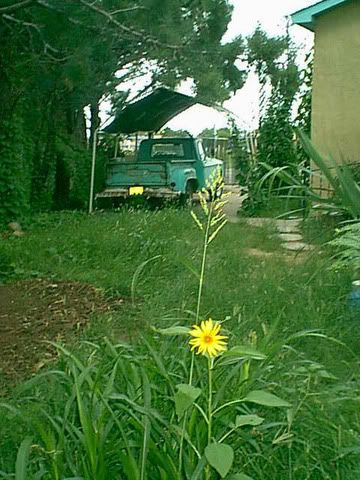 Where the yard is usually dust or hard ground, things grew this year.
Birdseed the birds knocked out of the feeder sprouted and is now producing flowers and grain without our ever having watered it once.
The fact that I'm remarking on this... well... I suppose people in most of the world would think "yeah, that's what seed does, if it falls," but honestly, that's not what seed usually does where *I* live!