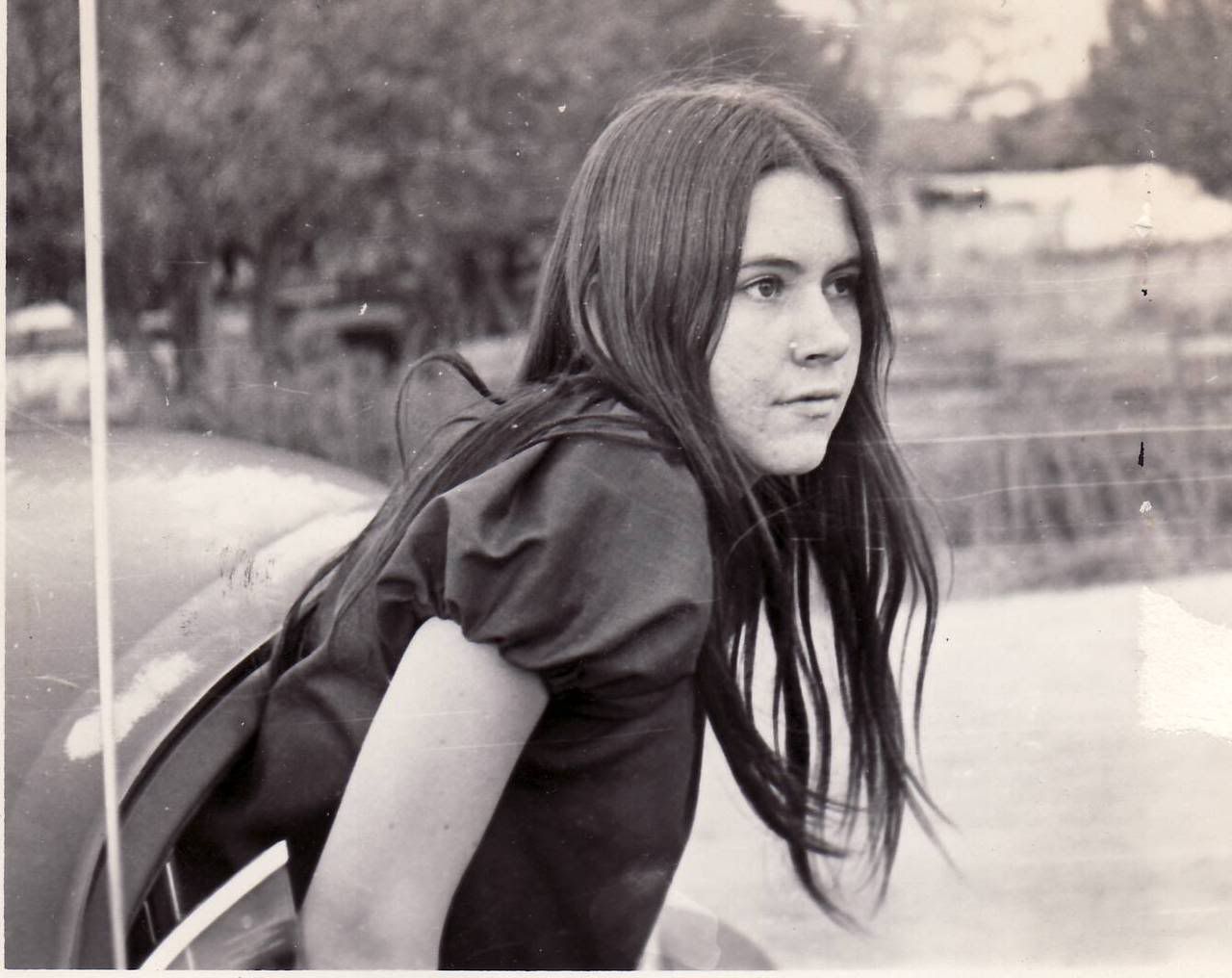 One day, long ago, my friend Norman Rhee came over with his camera. He was taking photos of all kinds of things, en route to being a great artsy photographer.

I still, 38 years later, really really wish I had washed my hair that day or the day before. In my defense, we didn't have a shower and I had to wash it in the bathtub (not great with long hair) or the sink. Still... Take this reminder to make small decisions today so you'll be happier in 38 years, or sometime between now and then.

The shirt, I made. It was navy blue. The VW bug was a '64, and it was red. The year was 1970, I think.

The print is all ratty and damaged from being in a box of high school souvenirs for.... most of that time.