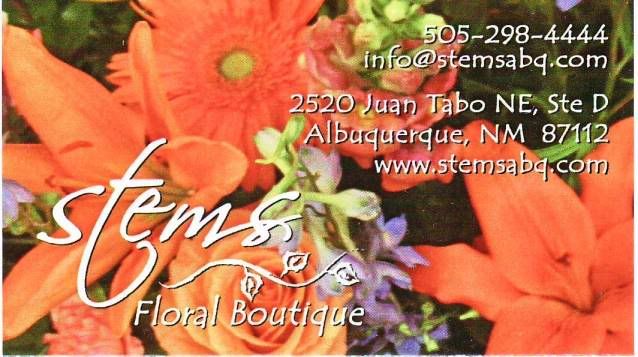 This is the place Holly works (though today she's going to be working at their shop on Kirtland Airforce Base--and she still has her job at Zumiez, too). It's on Juan Table between Menaul and Candelaria, in the same building as Kinko's, on the north side. It's very near our house.
Several floral shops are selling nice bouquets for $5 to help raise money for Breast Cancer research and awareness. If any of the locals need flowers, this is a really nice deal. Holly brought a bunch (not "a bunch" in the "many units of them," but in a handful of nice flowers) home and they're in her valentine's day vase and they're beautiful.
If your goal is to see Holly herself at work, go on Monday afternoon (or today to the Kirtland flower shop today).
I'm really grateful that they've given her this chance to learn floral arts, and she seems to enjoy it quite a bit!