Hand-written John Holt quotes wanted, just for the heck of it. Dan Vilter and I did a couple a few years back for Always Learning, but the project stalled. We can go again! Look how easy it will be for yours to look nicer than mine!! Just regular handwriting. There are John Holt quotes here if you don't have a book at hand to find one from:
http://sandradodd.com/johnholt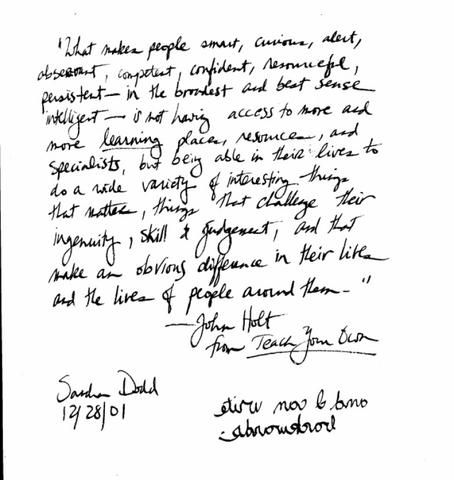 My backwards handwriting is also my 8th grade, 13-yr-old handwriting.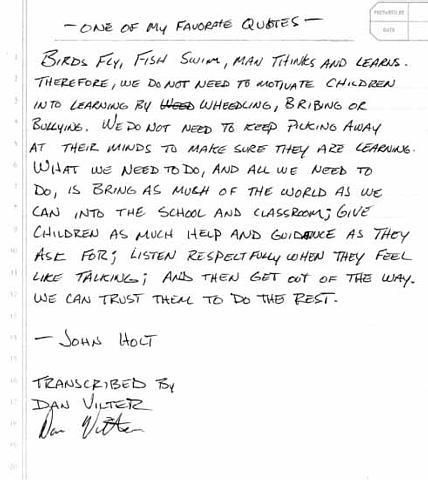 And now for something completely different: