Out my bedroom window as the light came: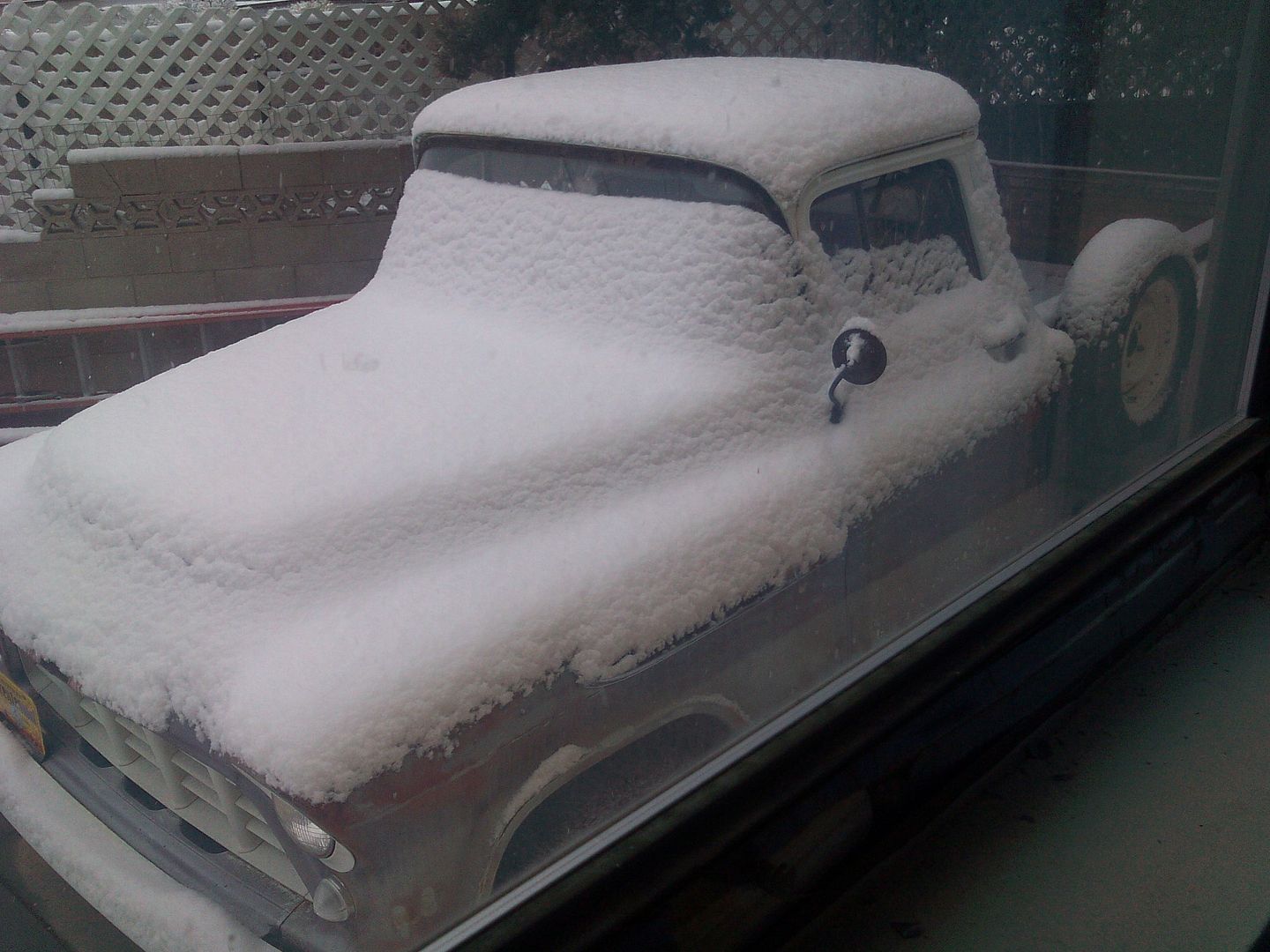 It's been snowing ever since, and it's about twice as deep now, over 3". If I were a kid I would be excited to go out in it. As an adult, I'm excited to be able to stay in, dry, with a fire.
Before daylight, I helped Keith get dressed, and took the snow off the van so he could drive to work. He has cleaned the snow off vehicles for me a hundred times, and it felt good to be able to do that for him while he went and got a hat, which I helped him put on and tie. He can't reach up yet, and has no strength in his left arm. He can type. He can drive an automatic. So he can go to work, which makes him happy. He was bored at home without his regular physical hobbies.