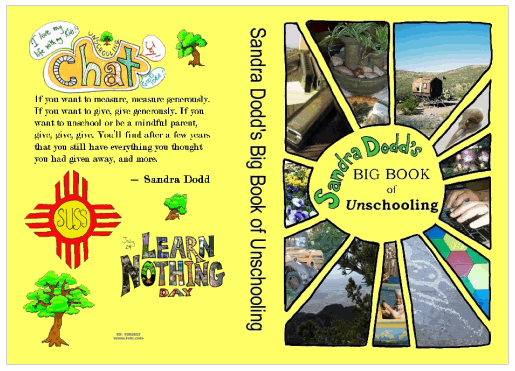 Holly is in Iowa with Chris Sander's family for a week and a half. Then she'll be at Kirby's house for a few days, and then home.
I wasn't able to upload her back cover art when I was in the U.K., but now it's there. Very nice. Robin Bentley is reading through the manuscript for me. Keith and Holly have found a fair number of typos; it's a good time to find them.
It's a fun project. Going to England and breaking the computer weren't steps toward book completion, but they were steps toward knowing more, so it might not have a more efficient author, but it has a wiser and more knowledgeable author with a better computer case and more in-person unschooling-family experience than a month ago! I got to stay with three unschooling families, all different and all happy.
I hope someday to get back to those England notes and photos, but for now the book needs to be top priority.