When humor gets more questions than laughs, it's time to take it off the refrigerator, I guess!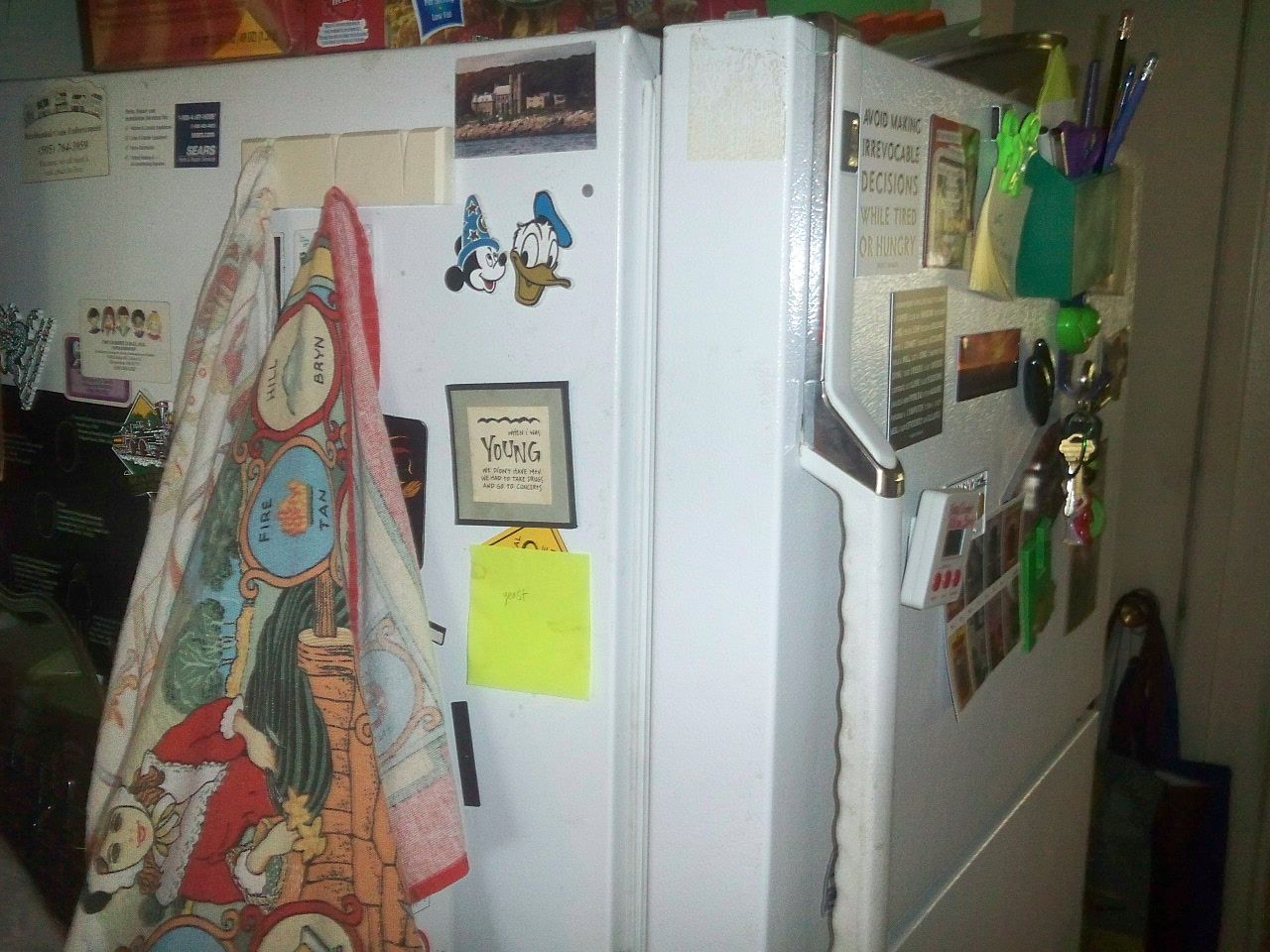 To the right of the towels. It's not there anymore. It will be on a filing cabinet in the office...
It used to be pretty funny, but MTV isn't what it used to be.

---
ALERT!
---
Two days after I posted the photos and notes above, this came in the e-mail (Tuesday, August 31):
Today in the Visual Thesaurus Magazine:

I Want my MTV (Mood, Tense, Voice)!
Gen-Xers like me remember MTV as the 24-hour-a-day source of music videos in the 1980s, when it stood for "Music Television." Many people today would be surprised to learn that MTV ever had anything to do with music. These days, MTV is better known as the source of reality shows like "The Jersey Shore." And now, here's something else that has nothing to do with music that you can think of when you think MTV: Conjugating verbs! When you think MTV, think "mood, tense, and voice."

Click here to read the whole article...