Sunshine next to a storm.
My birdfeeder (the view from the other end of our library), by telephoto through a dusty pane on the door to the deck.
You can click any of these for a better view.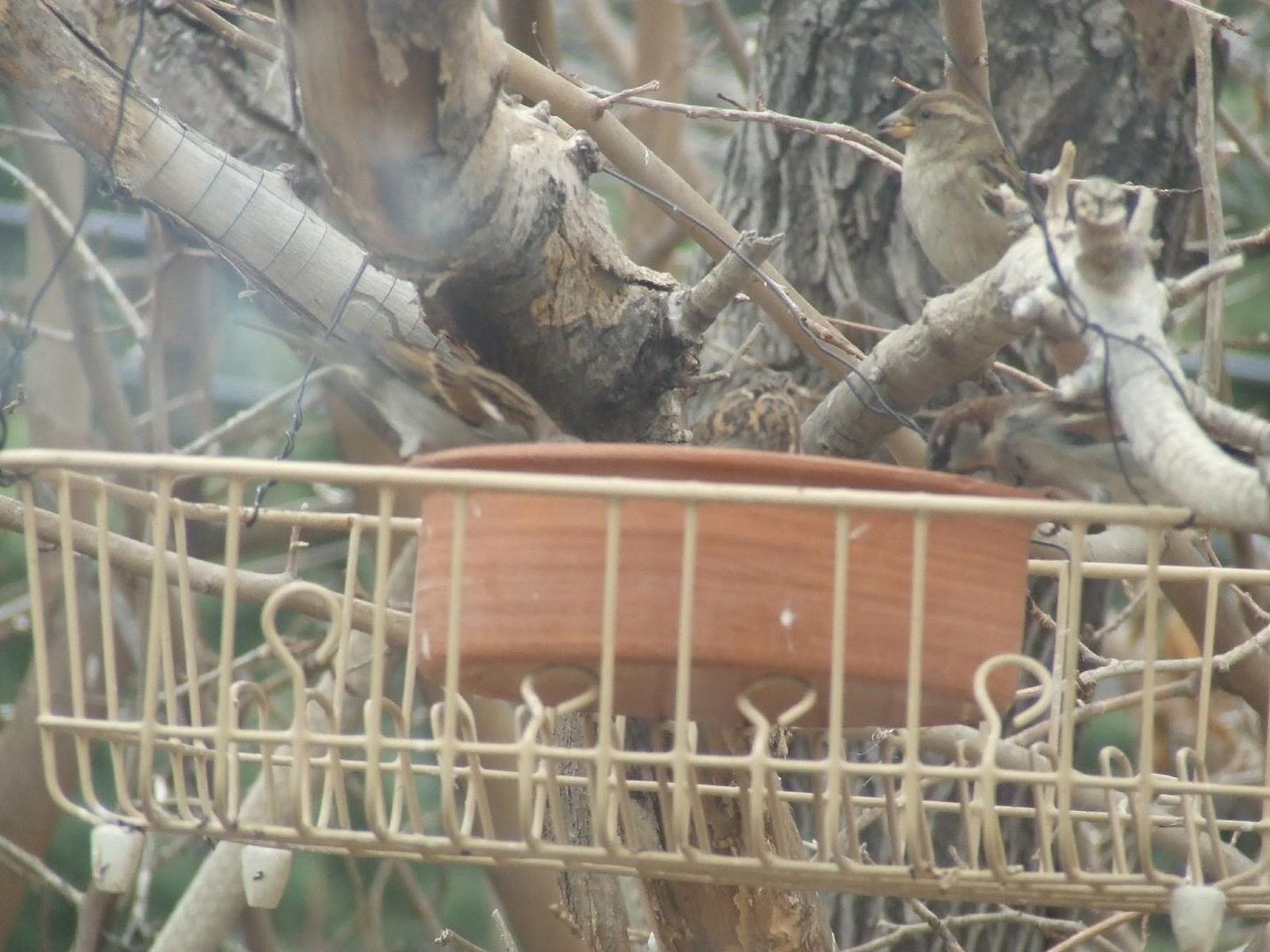 Our backyard bird feeder is about 15 feet up, but we can reach it from the deck. It's a dish drainer wired to the tree with baling wire, with holders bent to balance a terra cotta plant drain thing. We put two scoops of general bird seed, plus whole seed corn and black sunflower seeds every morning. The rubber-covered wire gives the birds lots of places to perch and wait or hang out.
The top photo has a mourning dove and a finch, and the bottom has two sparrows (one head-down in the feeder).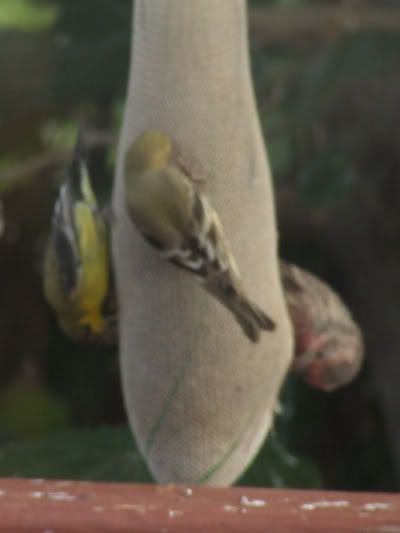 This also hangs in that tree. Holly took this one; it was in her photobucket. It's a "finch sock" and has thistle seed that they pick out of the holes in the cloth.
So I saw that photo today, but not those very birds today.