Poor little guys. People should leave them alone. It's not like the good old days of free-range groundhog possibly doing local weather charms if they felt like it, no... they have some state-enslaved groundhog and they bid him arise on national TV.
Free the groundhogs!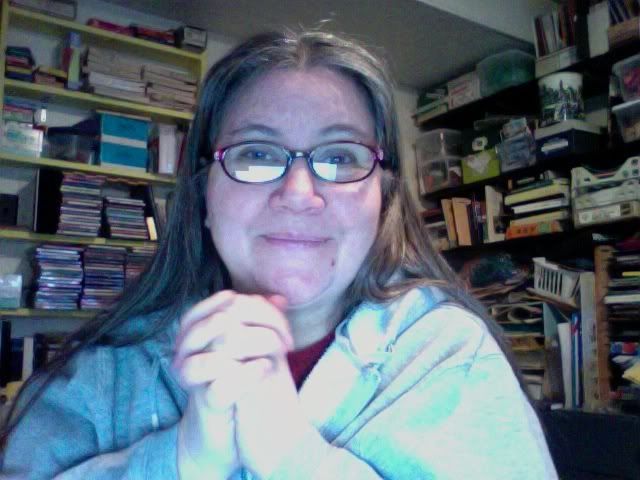 Cold, in my office this morning, and warm in the glow of Holly's fiber optics lamp the other day.