NOTE TEN MONTHS AFTER THIS WAS POSTED:

I was wrong about the hopeful news of it being a Pizza Hut subsidiary and having an inexpensive menu. Bummer.

It took a LONG time for the place to be finished and opened. The notes below show why I thought what I thought, and how concerned others are to clarify.

That's fine. It just is what it just is.
Earlier today: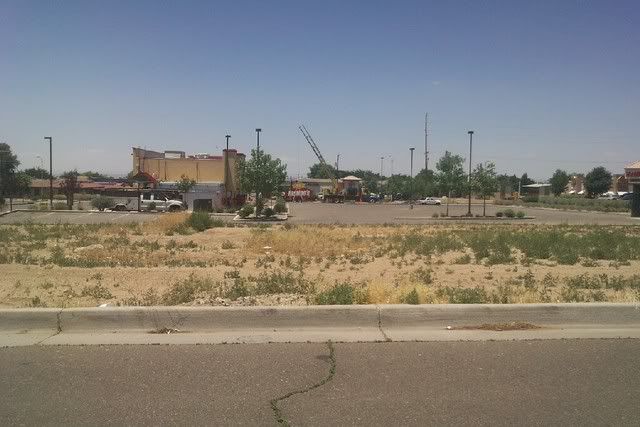 After years of vacant lot, they built a Popeye's Chicken behind us, but it didn't even last a year, I don't think. It closed a few months ago. There've been construction guys there for a week or so, and today The News:
"Fastino's. Never heard of it. Looking...
Holly had said "I hope it's drive through Italian!" I said it would probably be Mexican, but Holly's right. It's a Pizza Hut subsidiary. COOL!
I don't know where this one is, but as I can find very little about it, I've lifted this from a business article:
The new Fastino's menu includes Italian specialty pastas, such as fettuccine alfredo, $2.99; cheese tortellini, $3.49; pasta primavera, $3.49; and lasagna, $3.79. They are served with a free garlic bread stick. Spaghetti, with a choice of four sources, is available in servings for one to four people and starts at $2.59.

And choice of four pizzas -- pepperoni, beef and pepperoni, deluxe and plain -- is offered by the slice, starting at 70 cents, or $4.59 for single and $7.99 for two pies. The menu also includes a 99-cent side salad and two desserts -- Italian ices, 99 cents, and "cheesecakes on a stick,"$1.29.
Because it says "pies" I'm guessing it was written by someone in New Jersey or New York. :-)
Well anyway... it should smell better than a chicken-frying place. So those who come to visit me can now walk over to very inexpensive and very fast pasta or pizza!