Carboot sales: Two of them. I'm not showing what I bought; generally I'm showing what I photographed that I couldn't buy because I have weight and space limitations.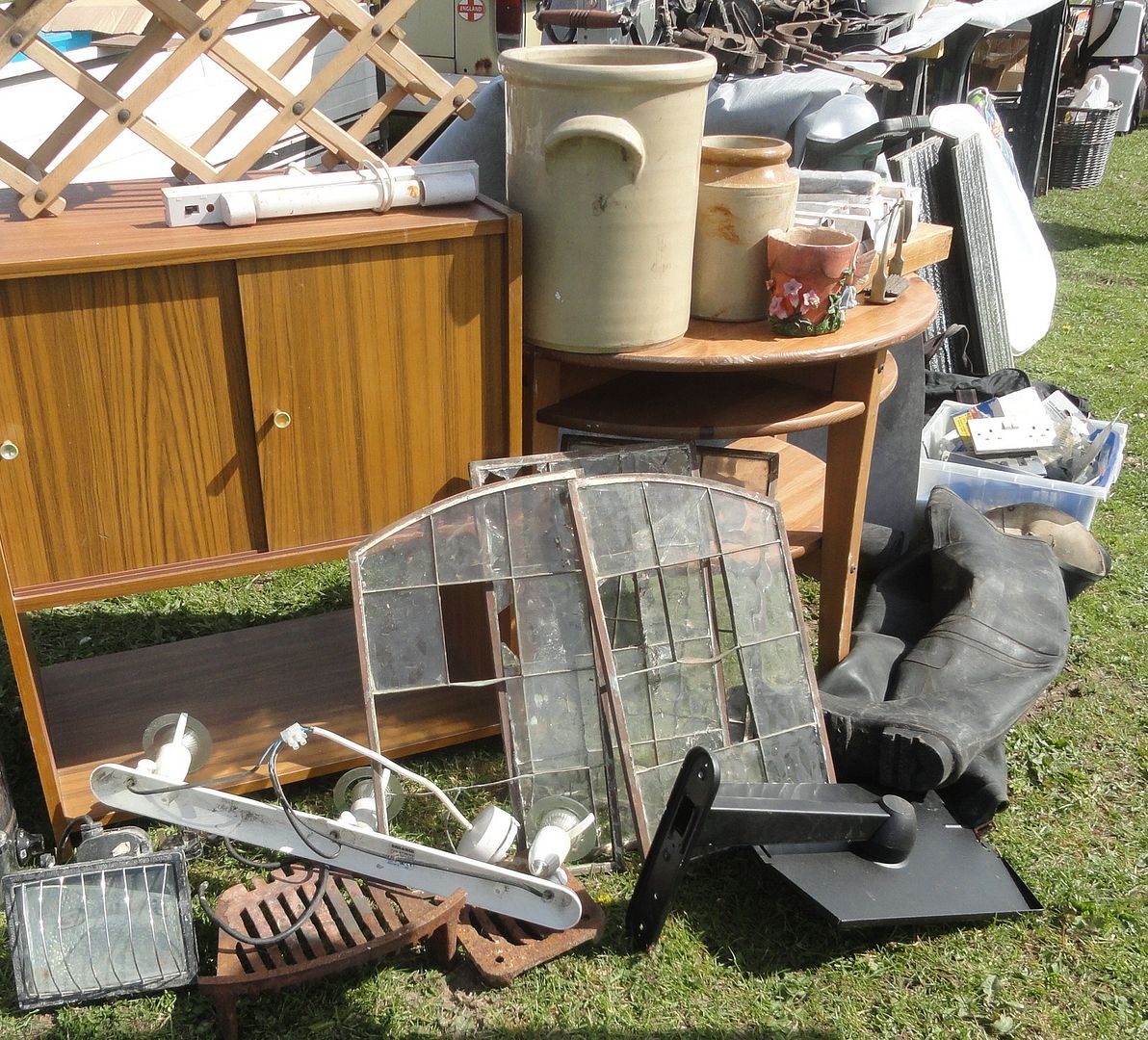 Coal fire grate, leaded window, big crocks, nice round table with shelves, a nice stirrup on top; not like Western stirrups.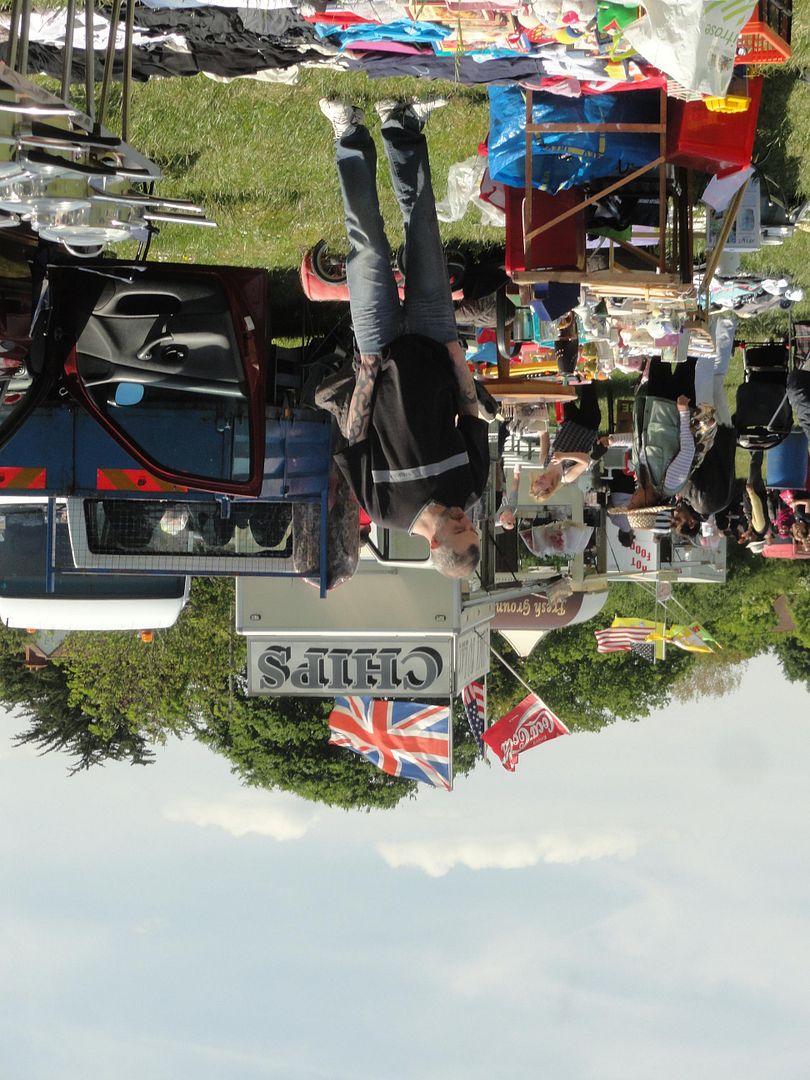 I liked the flags: American because it was hamburgers; Coca Cola, because hey—nice flag, color-coordinated; UK for UK.
I don't fault this vendor for not having an American flag. Hot dog on a baquette with tumeric and what!?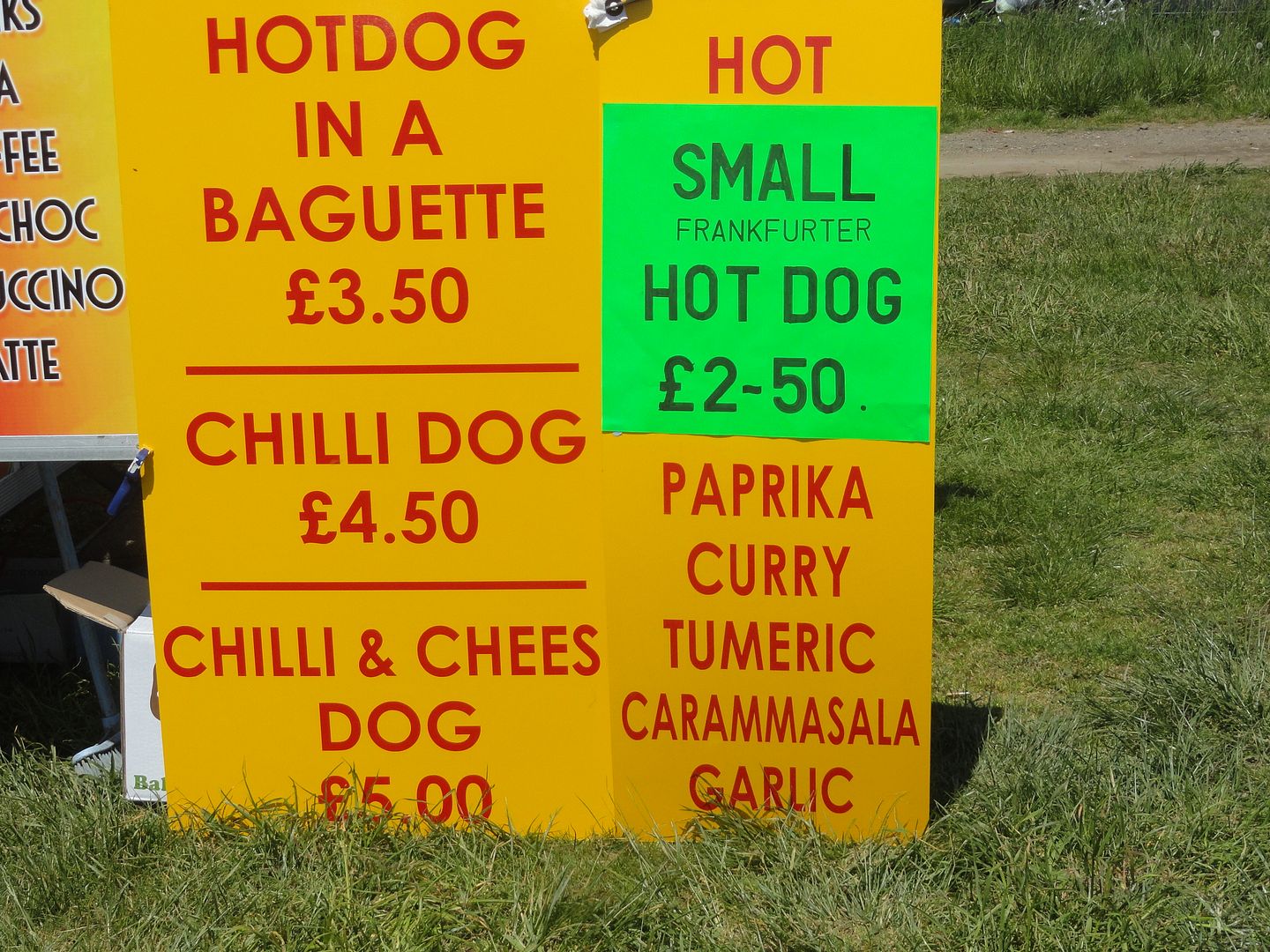 Their traditional tool handle isn't the same as ours—wooden, then resin later: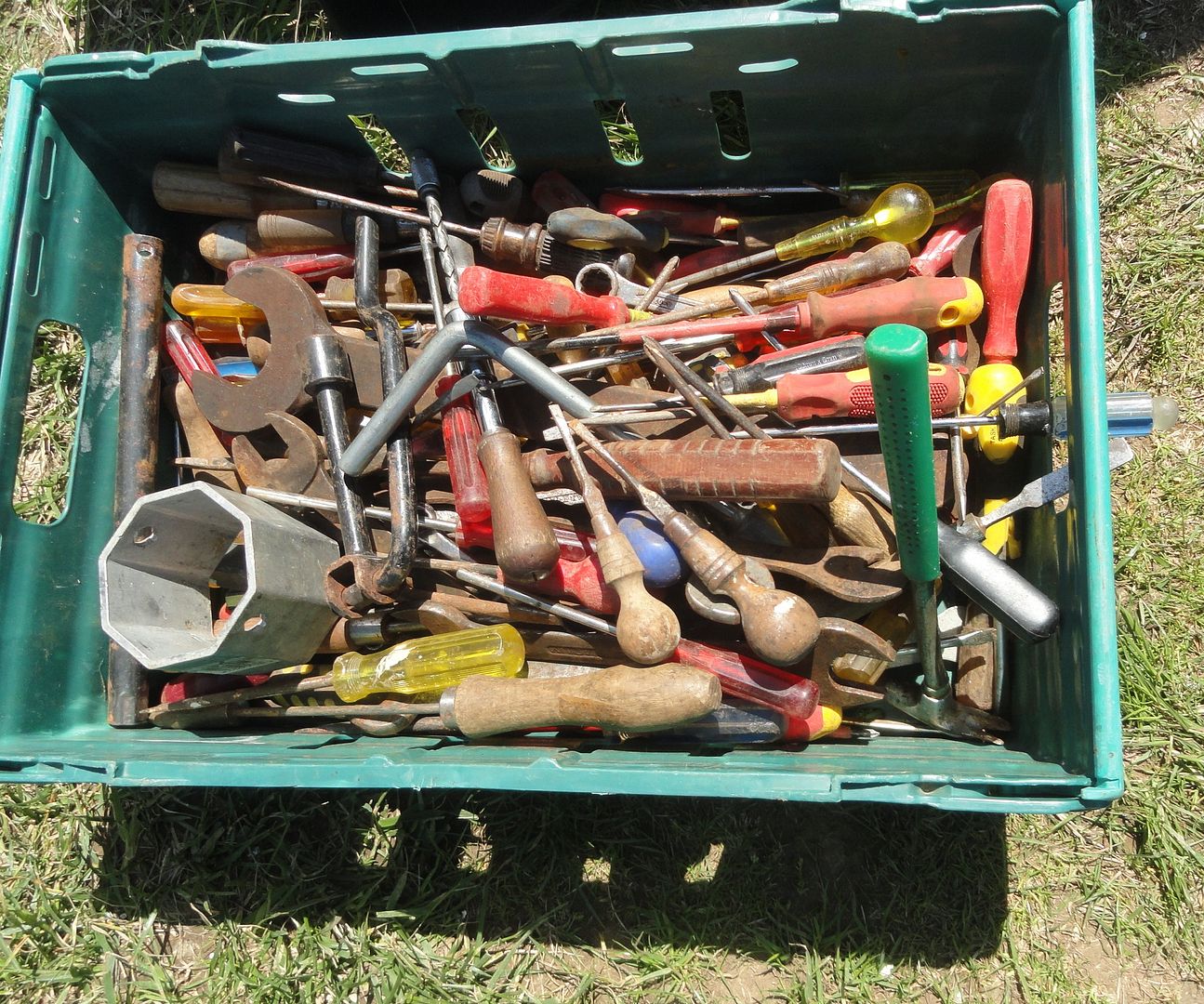 Also, we shopped in Slough because we were hungry and parked in a mall's parking garage, and passed through to Nando's, which has Portuguese food. :-)
I saw an armored car guy, with a kind of riot helmet and no gun. I was eating when he returned to the truck, so no photo, but Julie explained "smart water" to me. All sci-fi and high-tech.
Then we got back to Ashford and I went to church, to see the inside of St. Matthew's, where I've been twice in the past, but the church was locked just as I got there both times. So I was IN. And it was okay with me to get back out; not the cheeriest of services, though there was singing. Old-style, chanty, not easy to dance to. Interesting; a little morbid. There were flowers left over from the wedding I sneaked a from-the-back photo of yesterday.
With me, there were 18 people in the building. Seven of them were were involved in the whole service (substitute/temp vicar, organist/director/five choristers) and two more did readings. One did the collection and had been welcoming people, and showed me which page when I was lost between prayer book and hymnal (words, no music) a couple of times)... so TEN, of the seventeen who weren't me, were involved in the service. That left seven who were just in the congregation (and me, eight).