When Keith and I got married in 1986, my Uncle Rex sent four goblets, and I guessed them to have been made in Alaska, where he was living. Years passed.

I put up photos of my dishes, and Deb Lewis said she had four goblets like that one that shows. I have four too. Nice coincidence. She had been in Alaska in those days when my uncle was there, too. (Not that they knew each other, but they had good taste in goblets.)

I kept thinking I had made a page like this to document not only that we each owned four, but that it was discovered, at a distance. I'm making a page for all of this now.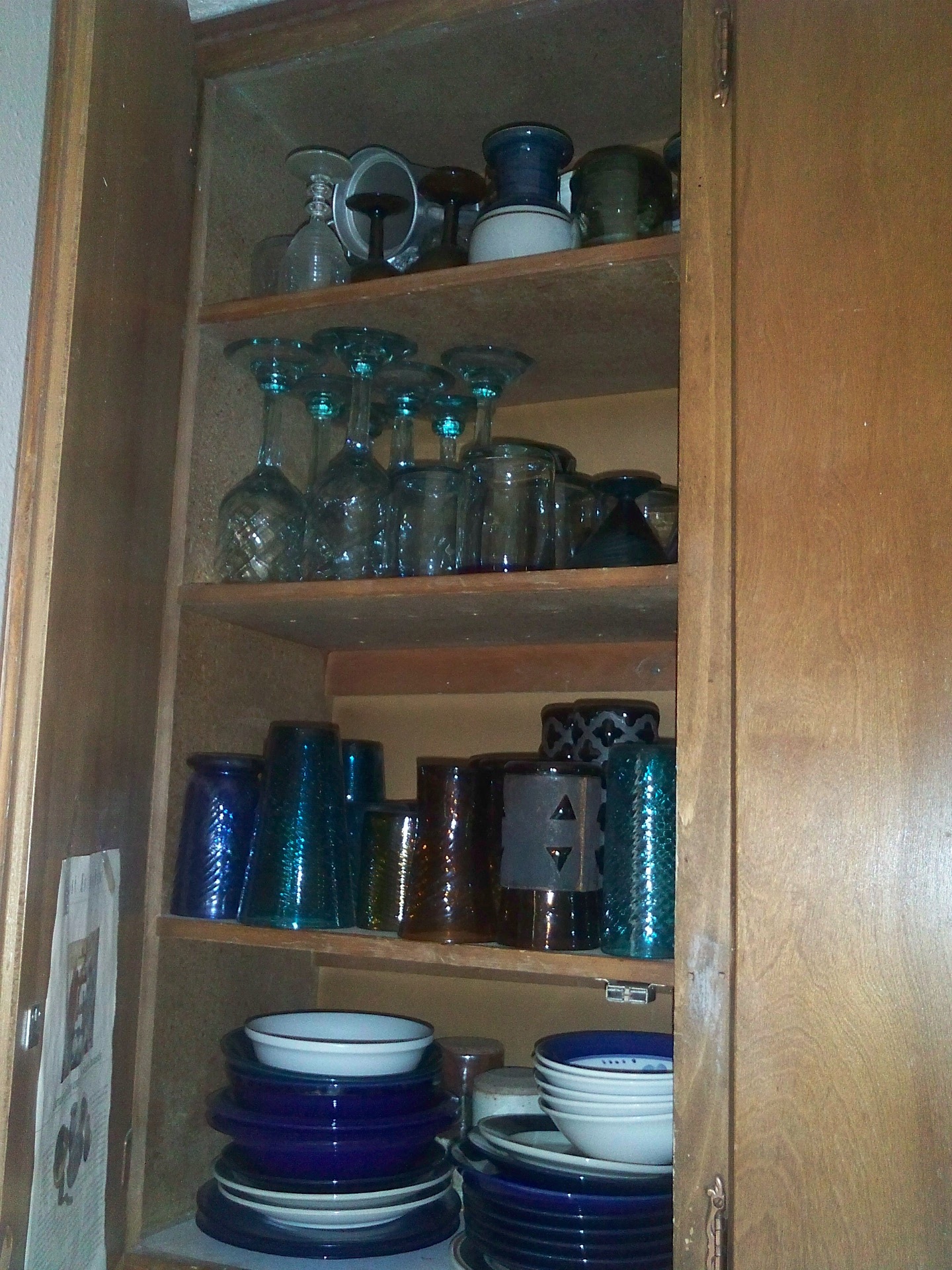 Mine:
Deb's:
One from an episode of The Mentalist (on the desk—same mold, different pattern):
Deb found the pattern names:

Mariner

Horizon
When I went to get images, I found that there are dinner plates.
(here)
I own a few, from thrift stores. I had never put a goblet next to one. Wow.
I hope I remember to do that at some point!
I had no idea they were related.
Below are some notes on the Japanese manufacturer:
Otagiri Manufacturing Company was an importer of Japanese stoneware and ceramics between 1958 and 1994. ...