First, another discovery. Interesting shiny thing on the windowsill? Looked closer...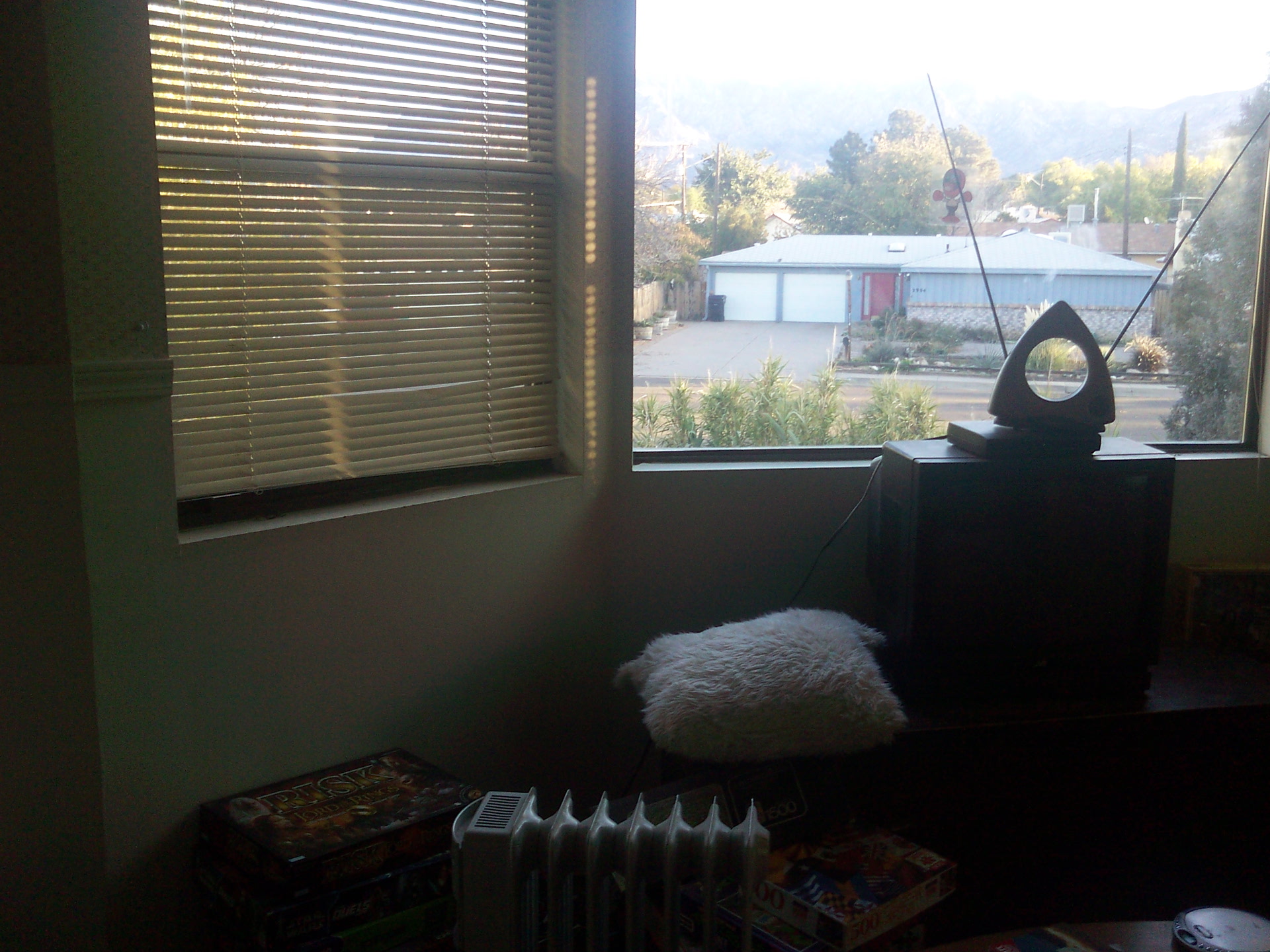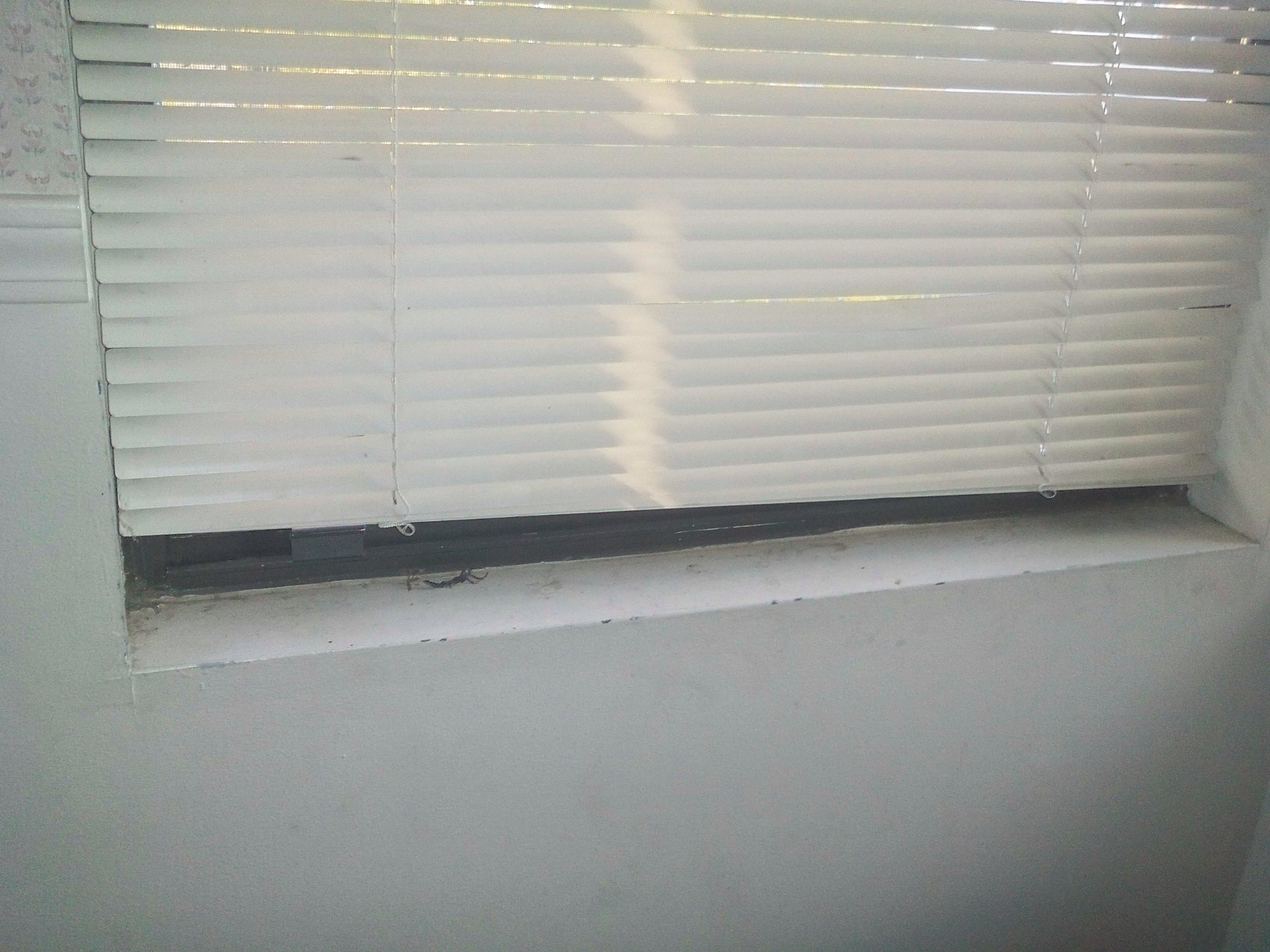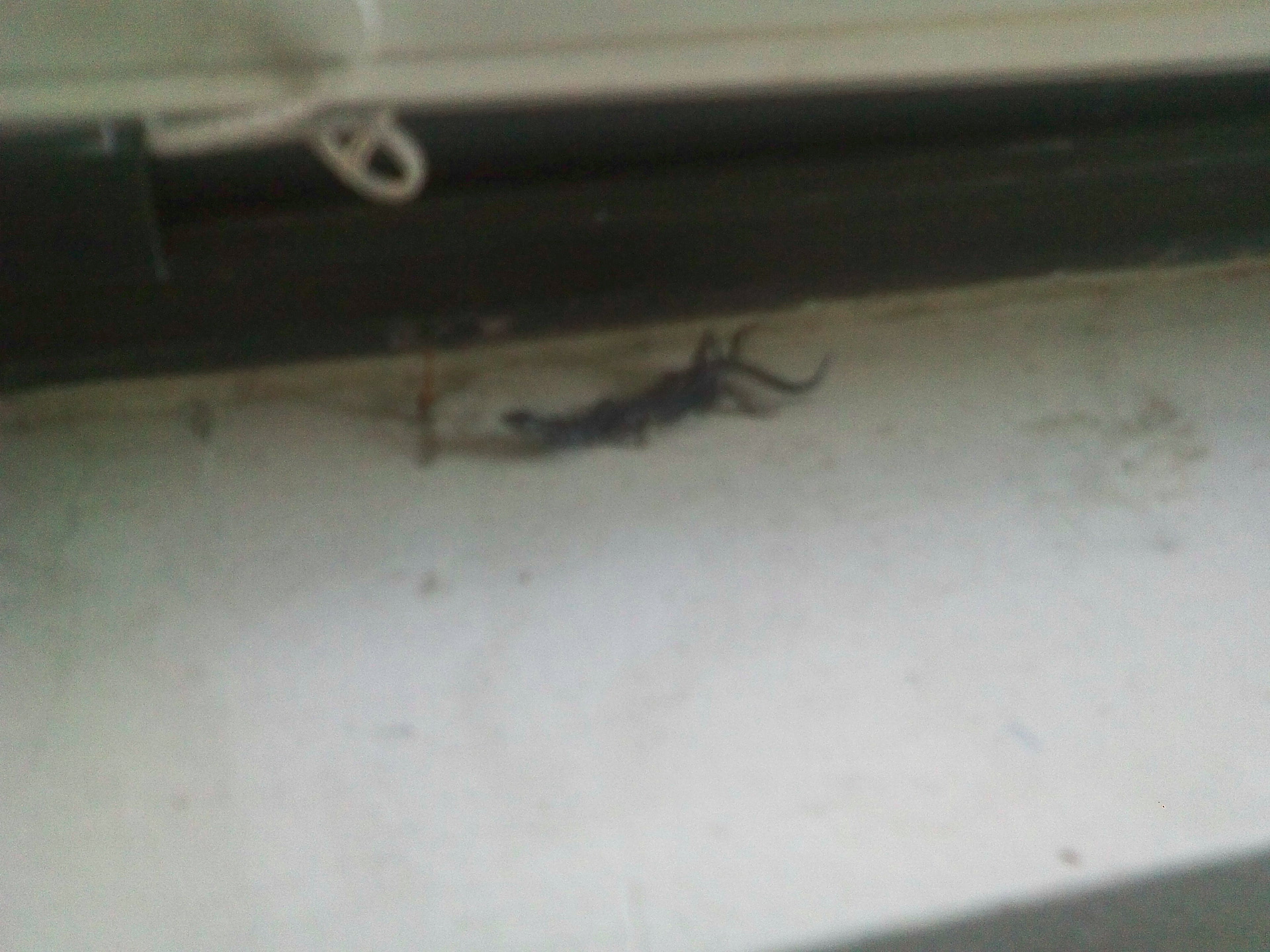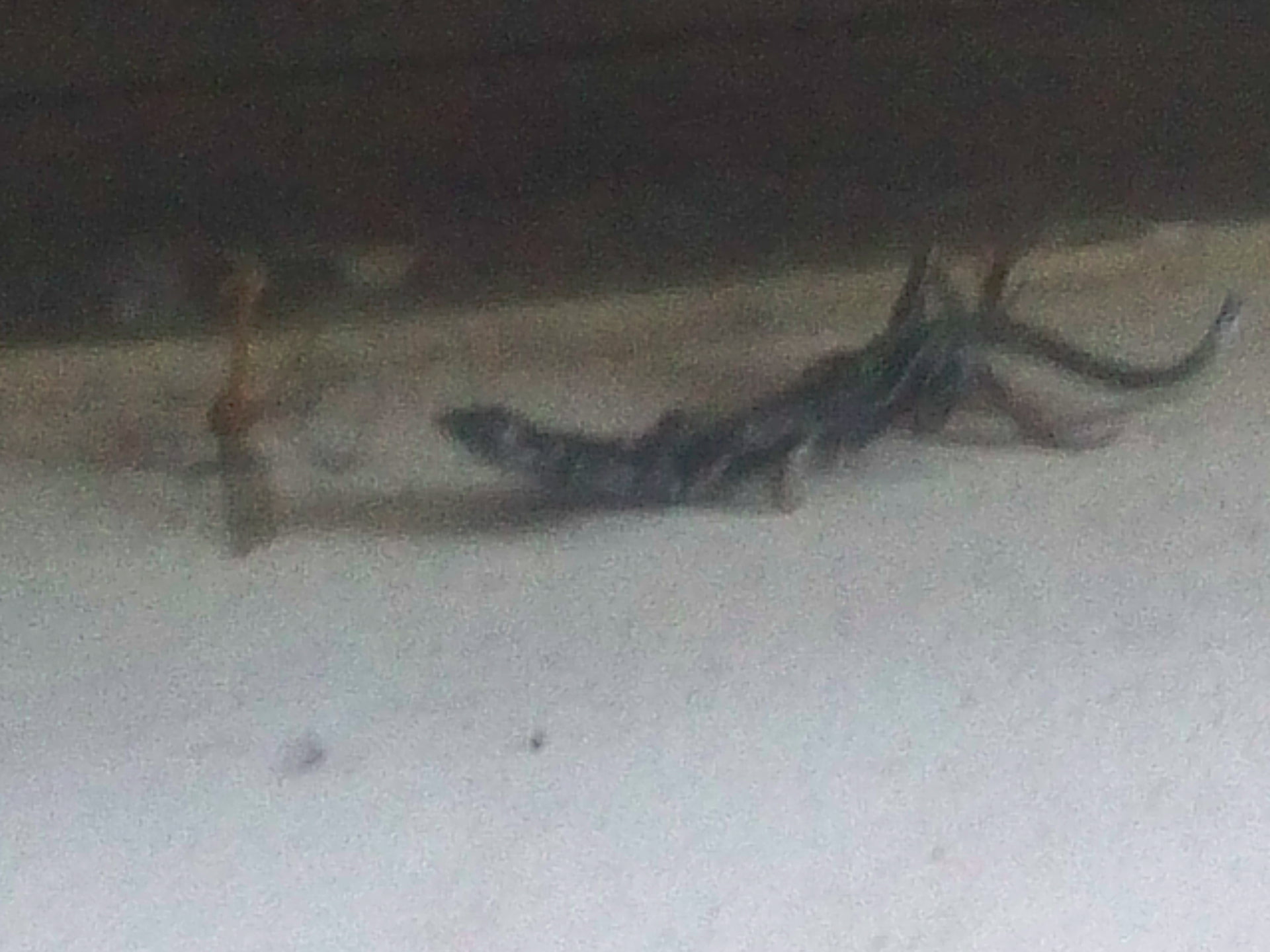 Dead lizard. Another one. Next to a dead one of those big-mosquito-looking things. Oh well. On to party preparations. What you will see includes the fake-blood treated table cloths and curtains (all sheets, later draped here and there), and the "finger food," and the eyeballs (deviled eggs) and Marty as a pirate wench and Ashlee as a Viking (they didn't use any SCA garb; only commercial costume parts, and Marty already owned the wig). Ashlee put the fake eyelashes on him. Then there's Mandy and Josh and Brett. Others are up there now, but I don't want to blast in and start documenting it. They seem to be having fun.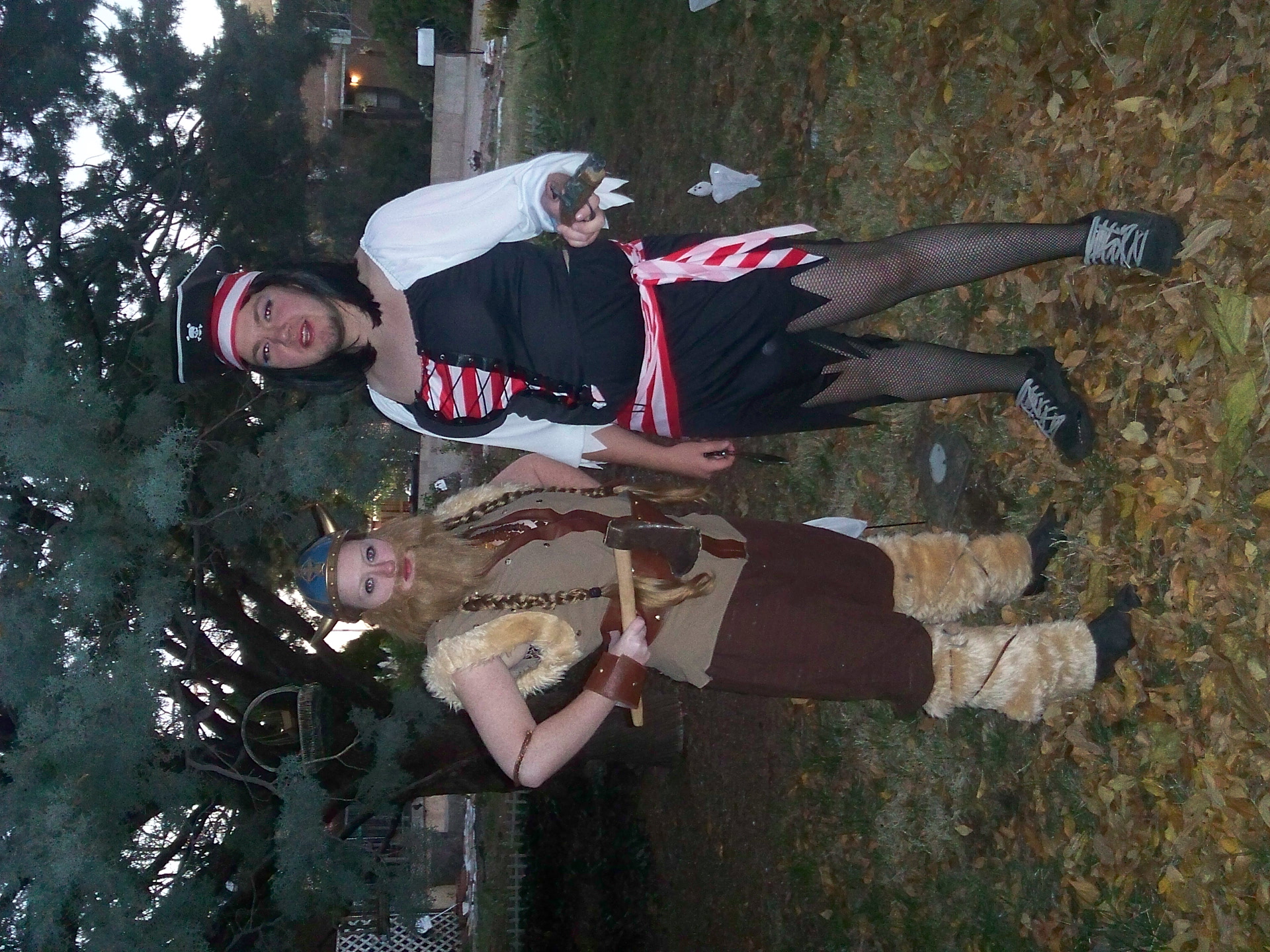 Everything is a clickable thumbnail.