I went digging in my bag for a pen at 4:00 a.m. (awake too early, but I hope I'll come around to a normal schedule soon), I found these: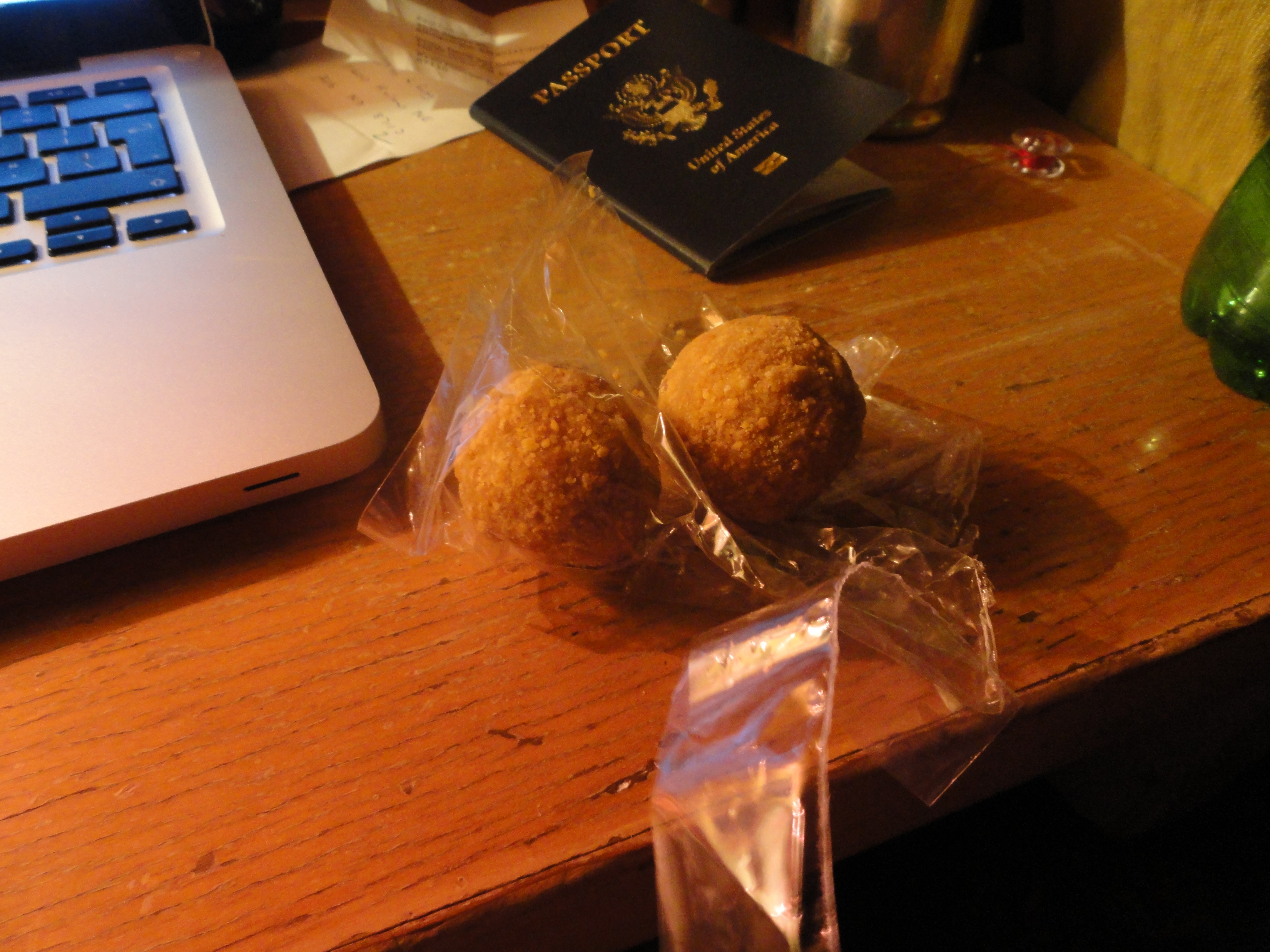 I didn't catch the name of them, but I got them yesterday at a regional fair. They're sweet but not too sweet, slightly fruity, heavy and filling. Good! Because I didn't want to go and rummage for food and risk waking someone up.
I'm putting some photos of what I saw yesterday, with very little explanation, because I don't
have
much explanation, here:
http://sandraindia2010.blogspot.com/
It will take me a while to add all that I have already, and there will be more every day, so check back again later.