Holly's birthday continued a bit tonight, when our friend Bo delivered his gift in dramatic fashion. There was a speech and then he and Marty appropriately tore open their outer layer to show the "Team Holly" shirts beneath, and then Bo gave Holly one to match.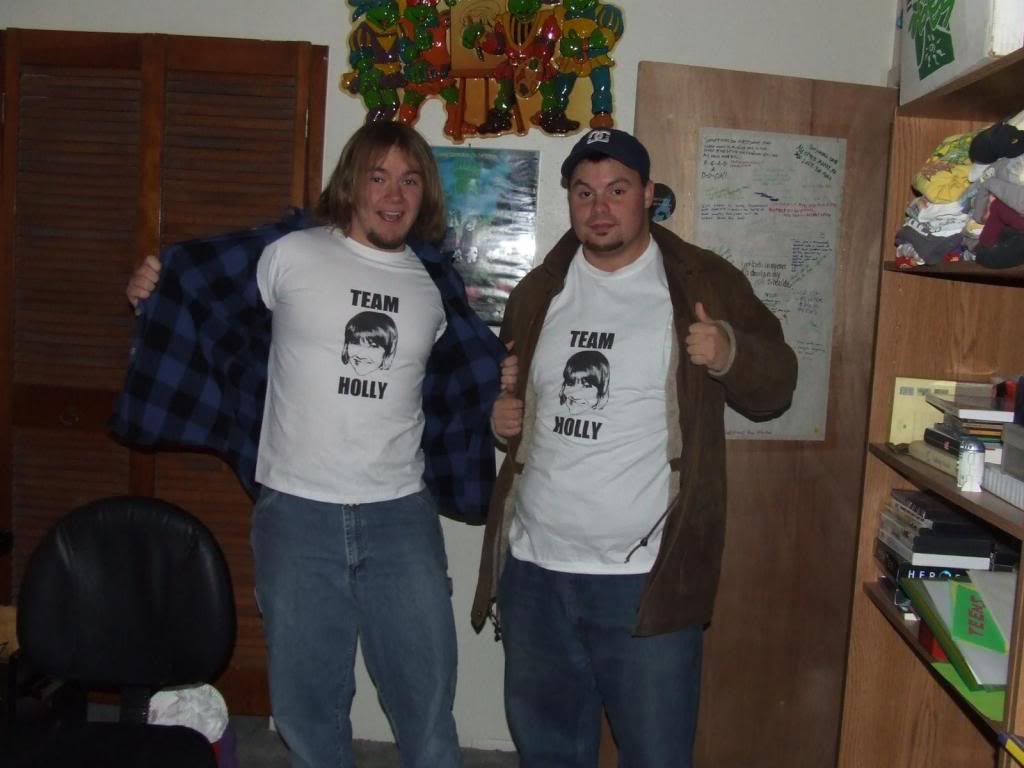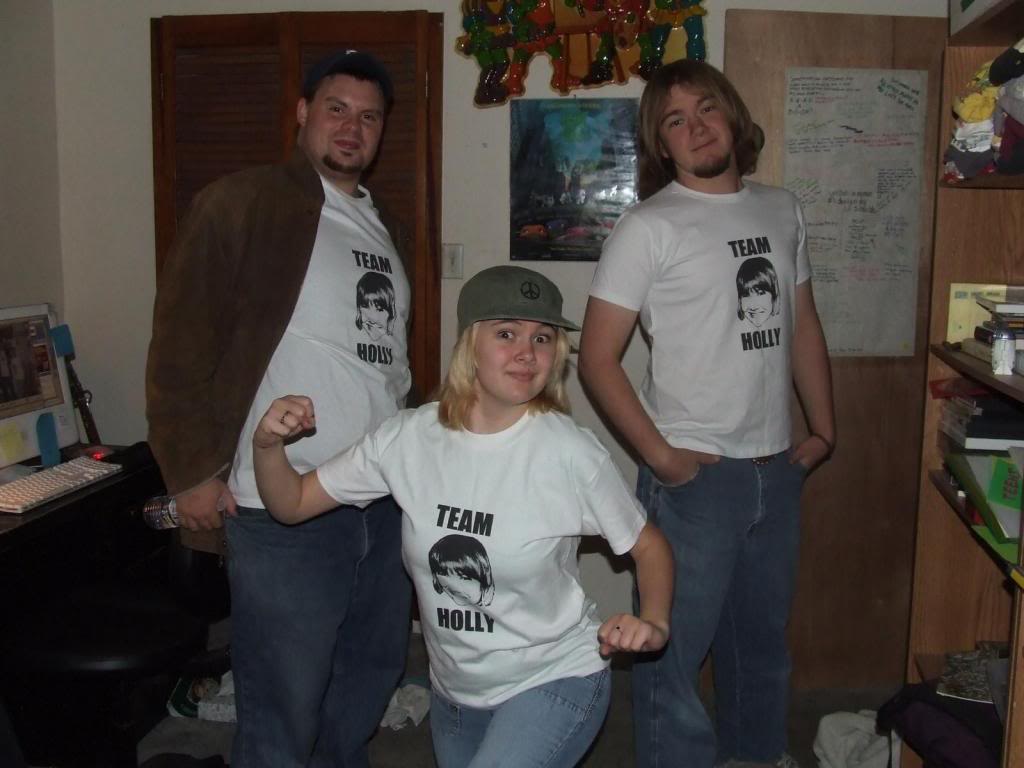 Updated in 2021: They
WERE
(long ago...) available on CafePress at
http://www.cafepress.com/boking
They're a reference to similar shirts and sentiments on "We Need Girlfriends," a short series Holly really likes that you can see on YouTube.
http://youtube.com/watch?v=omE_8VJN9Eo
Holly says the t-shirts start in episode 4 (of 11). When she asked me to watch it I was afraid I wouldn't like it, but it's way sweeter and less obnoxious than it seems right at first. It's potentially offensive, but the goodness outweighs the yuck.
Slightly added to when the link was brought, 11/10/07.