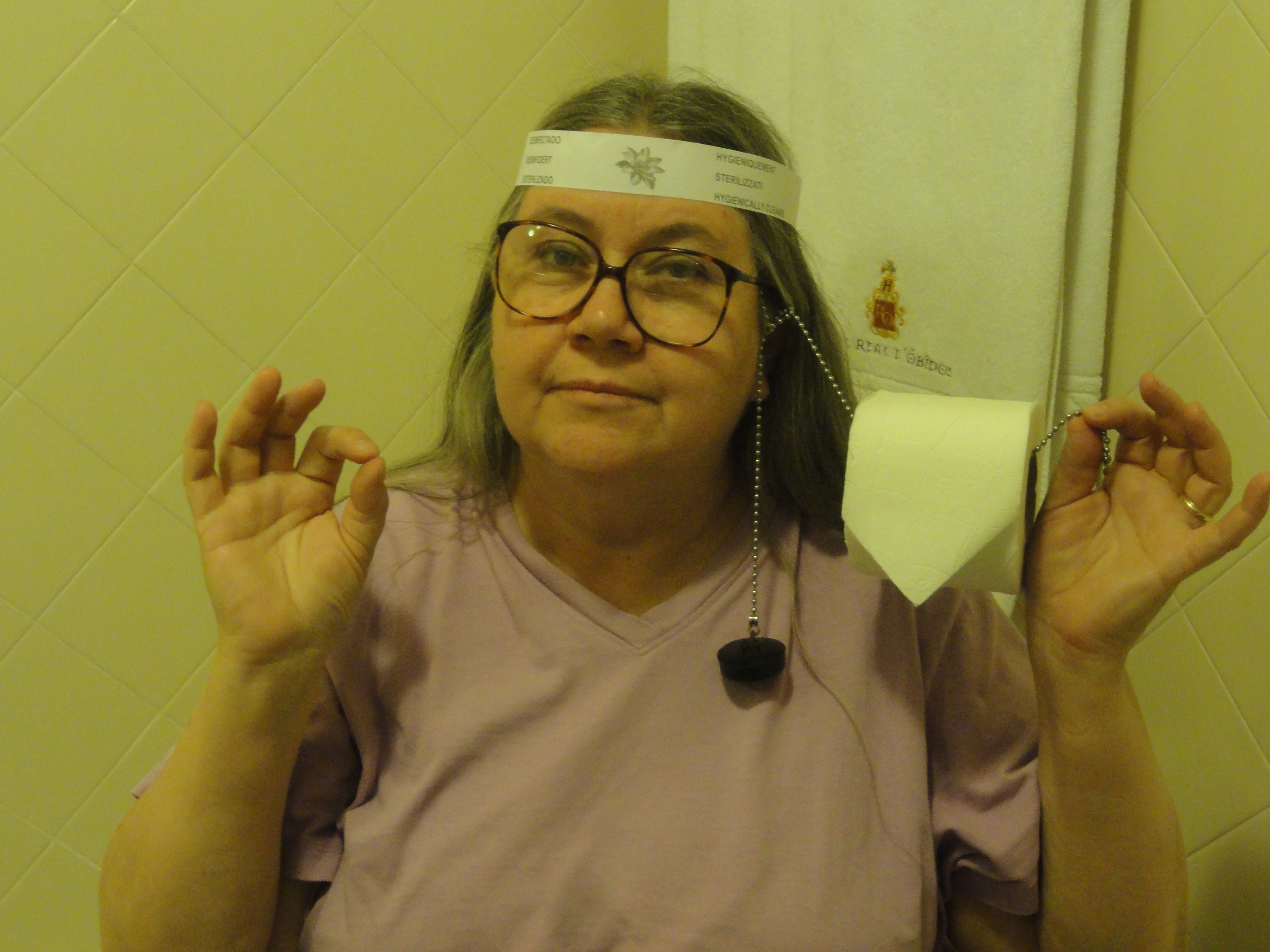 It was Joyce's idea, and a good one. She wore it all more properly.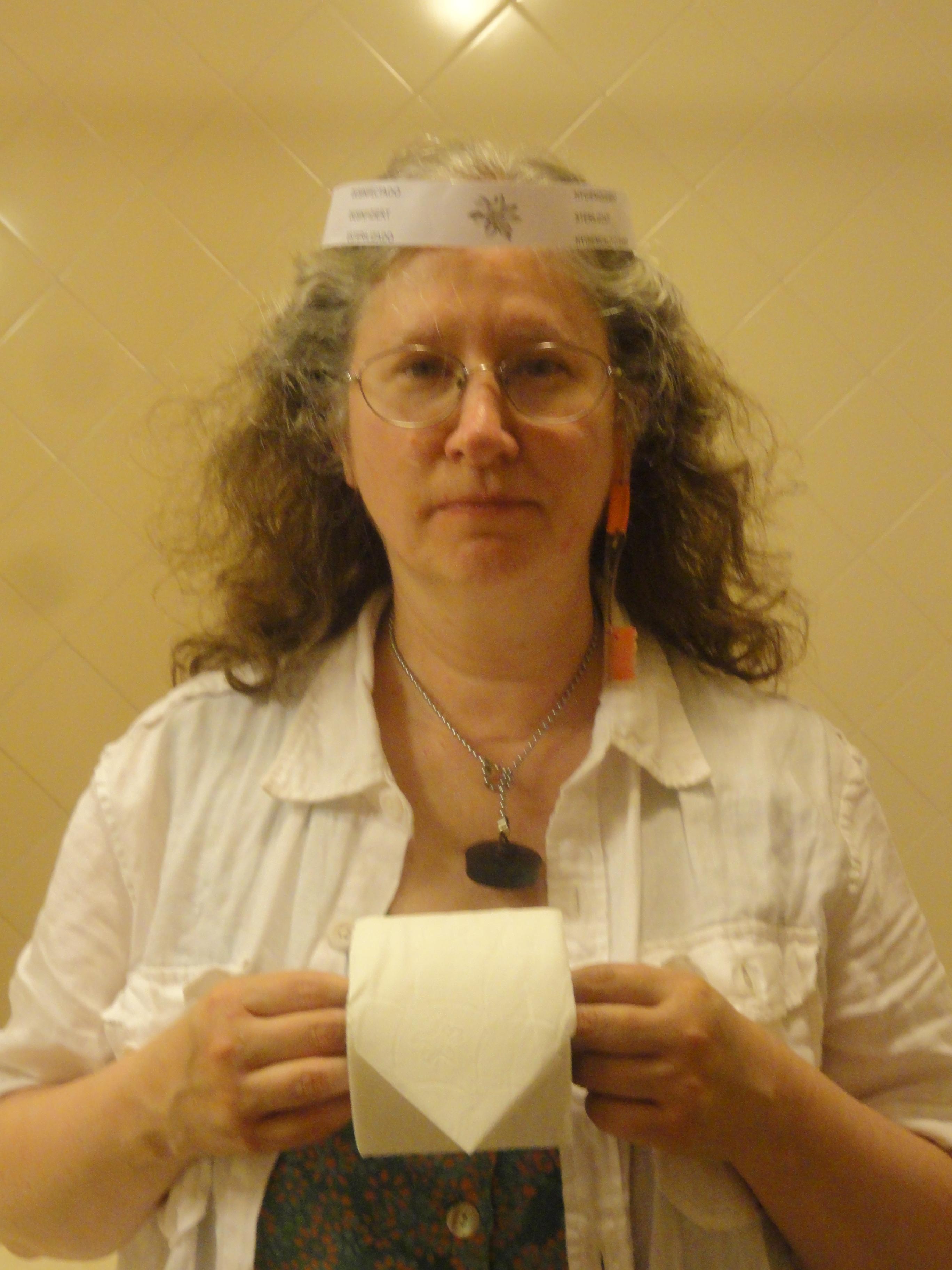 The original had artistic license, and couldn't have been actually done, due to the realities of the weight of some materials and the weakness of others. Also we would have needed a screwdriver.
Sometimes archeologists do get it wrong.
For anyone reading who doesn't know what's being historically-re-enacted here, keep an eye out for the book
Motel of the Mysteries.
It's about what people know, and why, and how, and the importance of archeology. Or something.