I go home the day after tomorrow. There is too much to see here for me to really keep up with processing all the photos I'm taking, but I like this reflection, of the crane and of older buildings.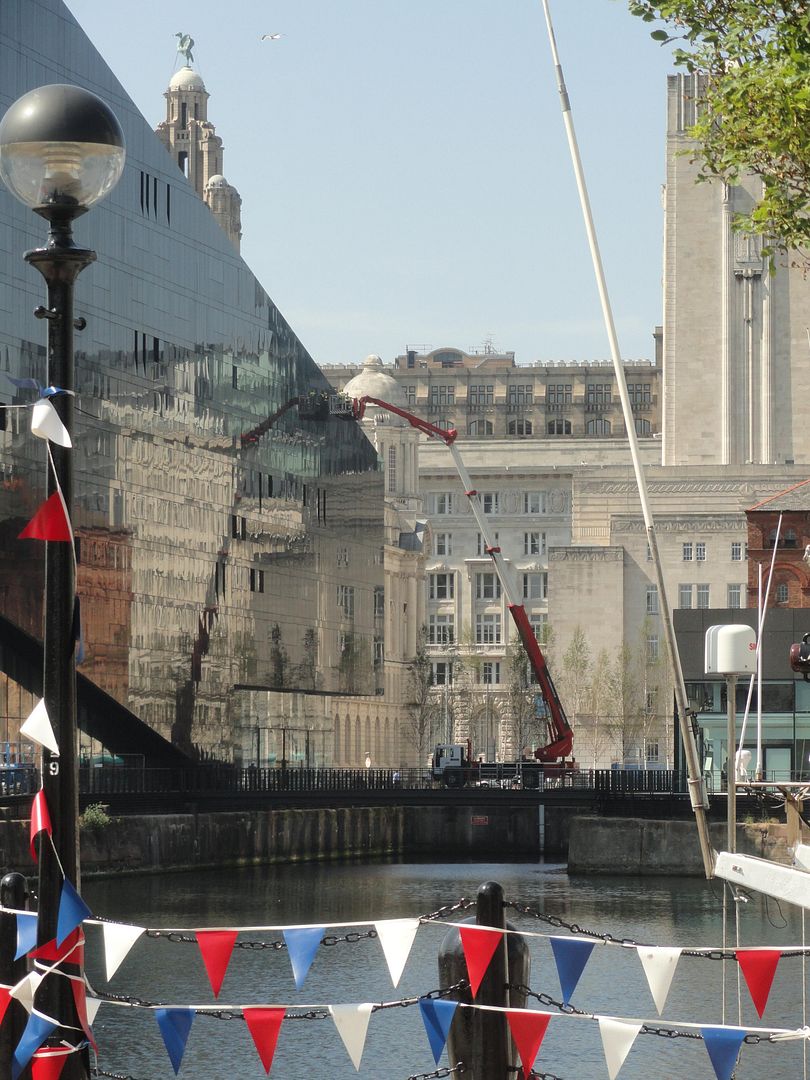 When I get home, I'll be busy telling stories, eating familiar food, sleeping in my own bed, seeing Keith's new car, and visiting Marty and Ashlee (who moved out while I was gone) in their new place (which is our old place, and Keith's parents' very old place, from when Keith was pre-school age). I might never finish processing photos! But in the lefthand column of this blog is a list of places and dates, and links to photos when they're available, in case you want to see what I saw on my adventures, and what looked interesting to me.
Here's the rest of the Liverpool time:
http://s26.photobucket.com/user/SandraDodd/library/Europe/Sandra2013/July9and10Liverpool
---
Note seven years later:
When I stop paying for photobucket, which has devolved sadly, the photos will be here, but not as visible. You might need to click each one...
https://sandradodd.com/user/SandraDodd/library/Europe/Sandra2013/July9and10Liverpool
I'm grateful to Vlad Gurdiga who, in 2020, imported all those photobucket folders to my site, with the same name. So if you're ever looking for a photo (of you, or of something I took), you can try replacing the photobucket-beginning of the URL with sandradodd.