My favorite part of The Rocky Horror Picture Show is the one verse of "There's a Light" where Riff Raff (Richard O'Brien, the composer) sings
The darkness must go down the river of nights dreaming
Flow morphia slow, let the sun and light come streaming
Into my life, into my life.
During that verse, there is a zoom to a close-up of him in a window in a tower. I can't find an image to include here, and I'm not home with my DVD and big TV to get an image. If you've seen it, you remember, though. And yesterday I was there.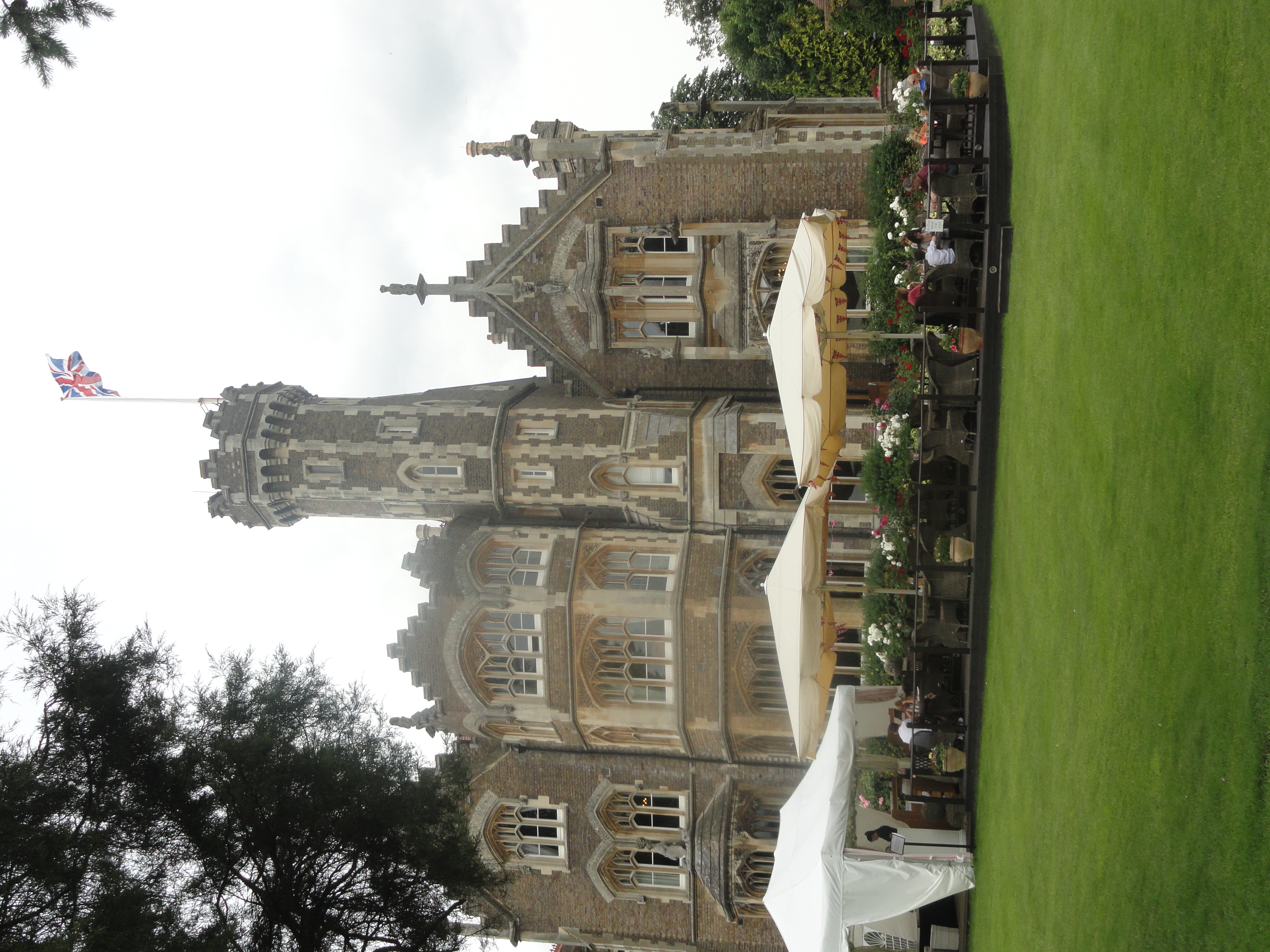 Click to enlarge: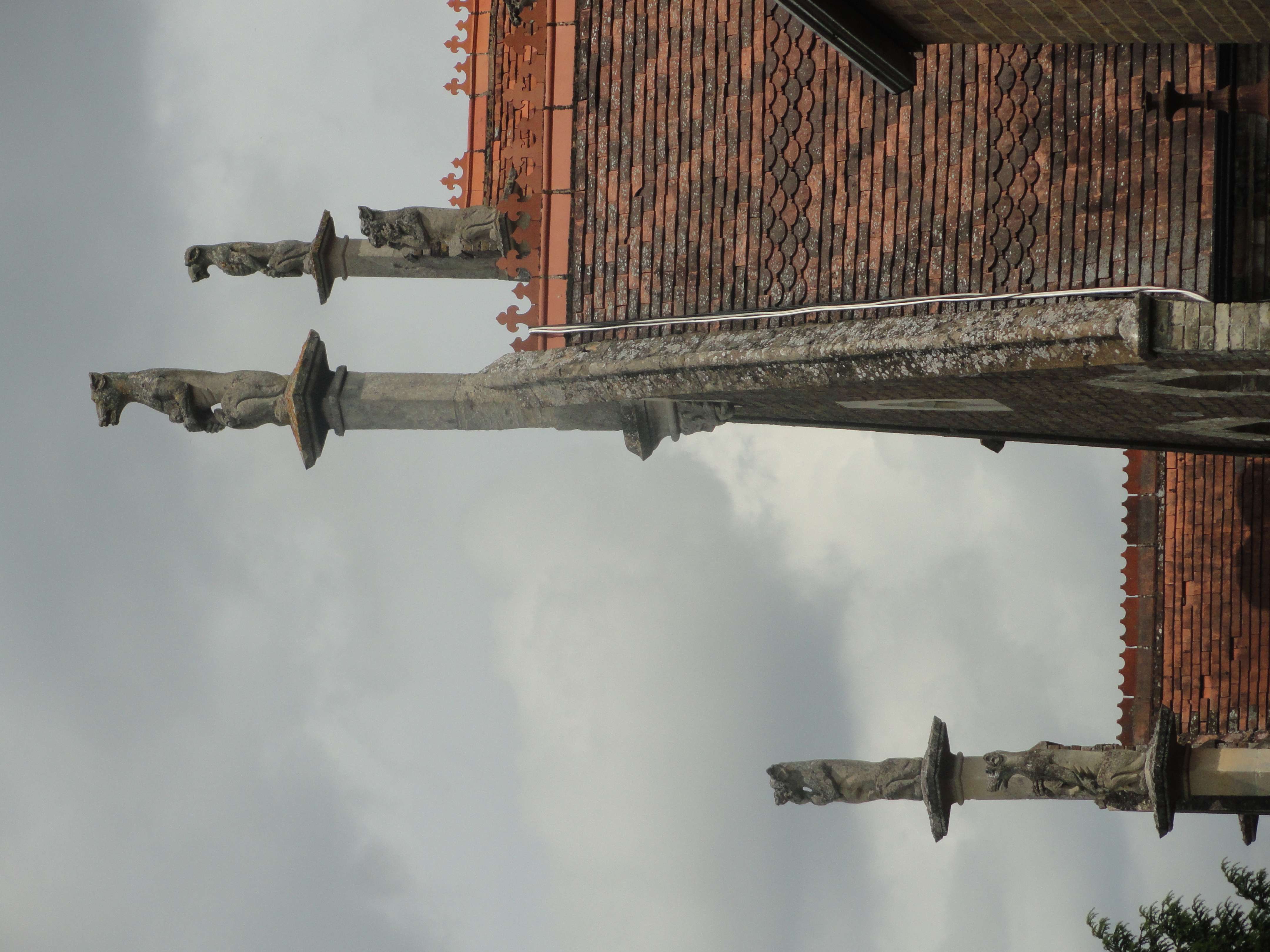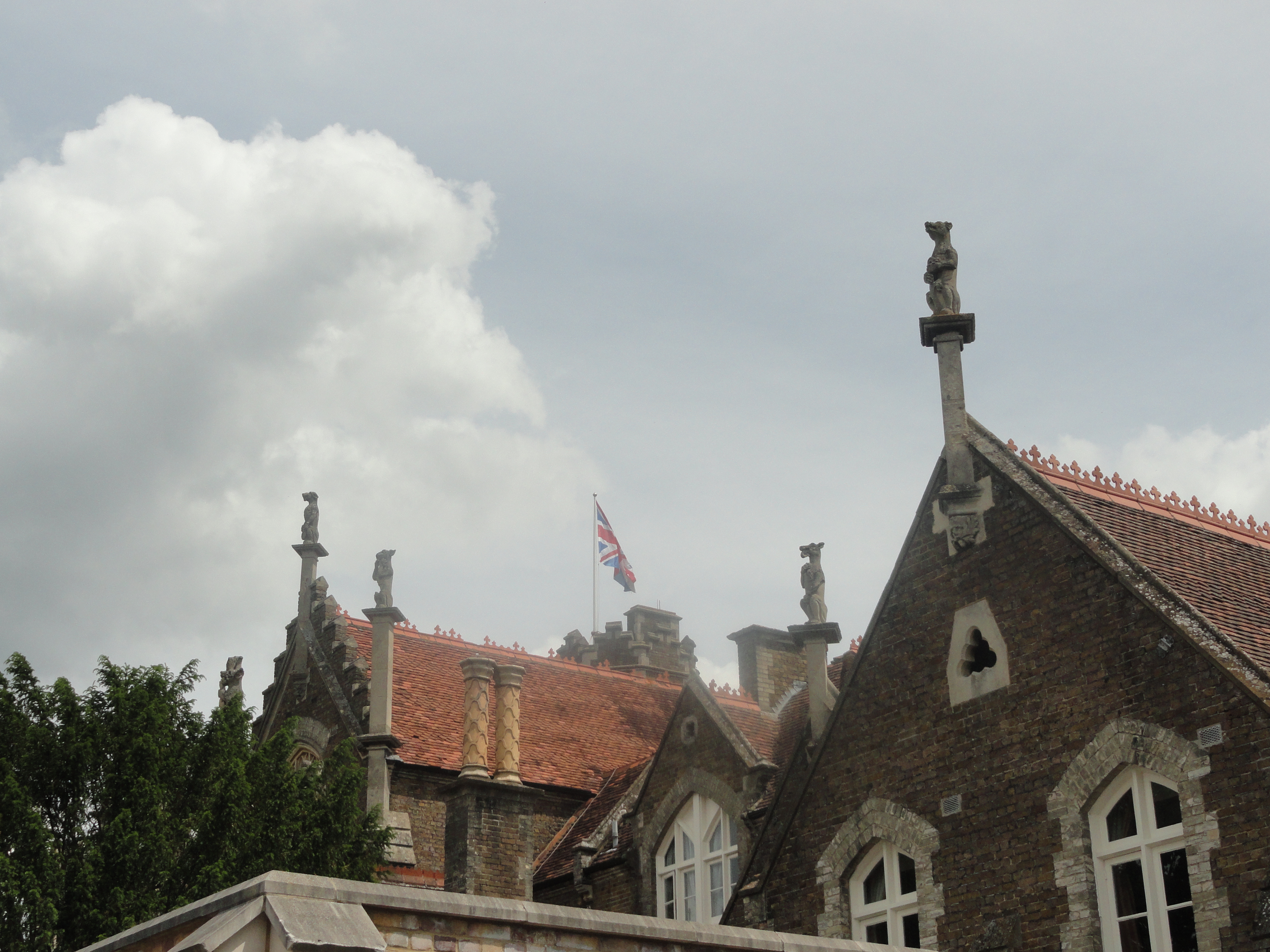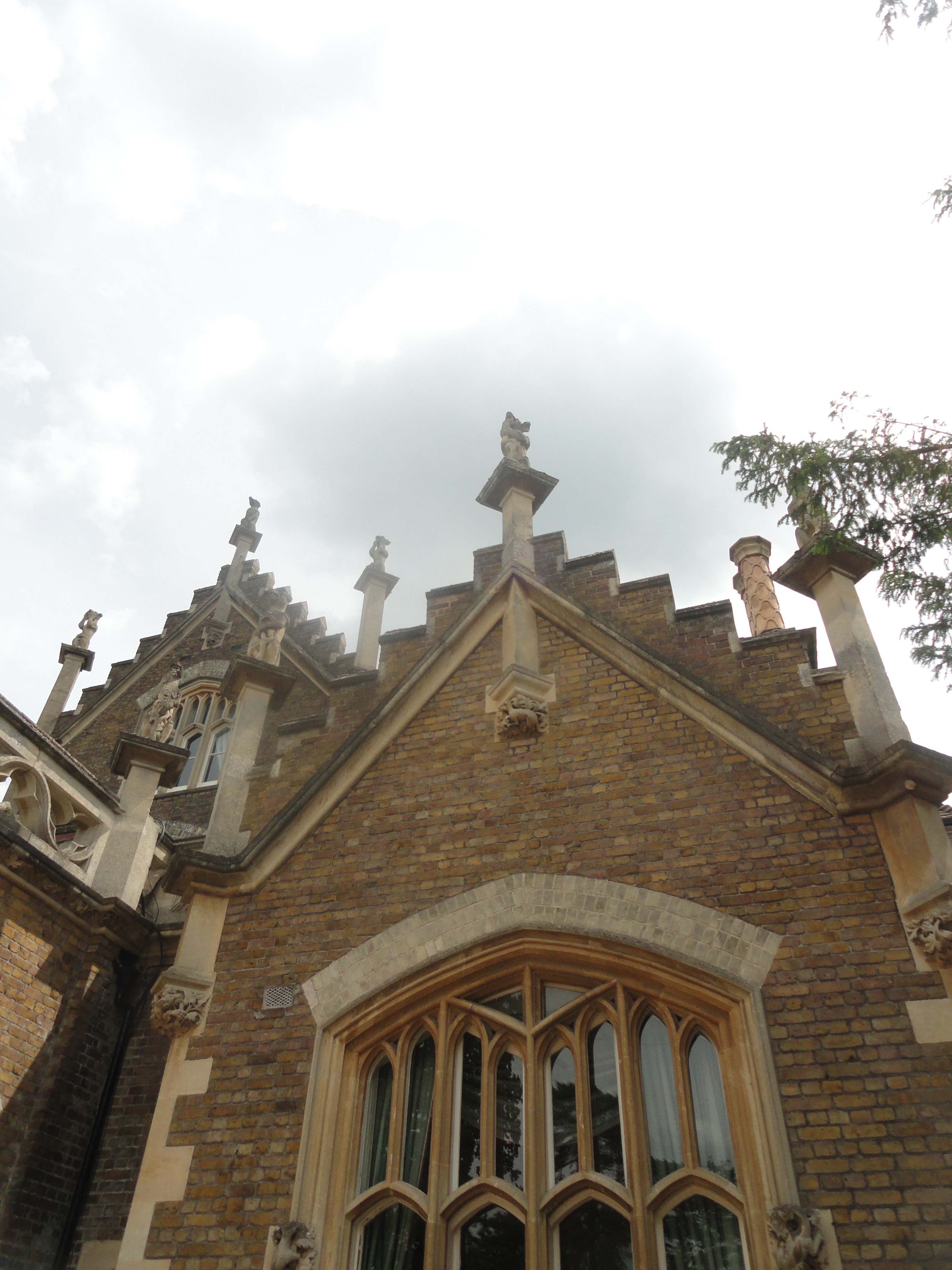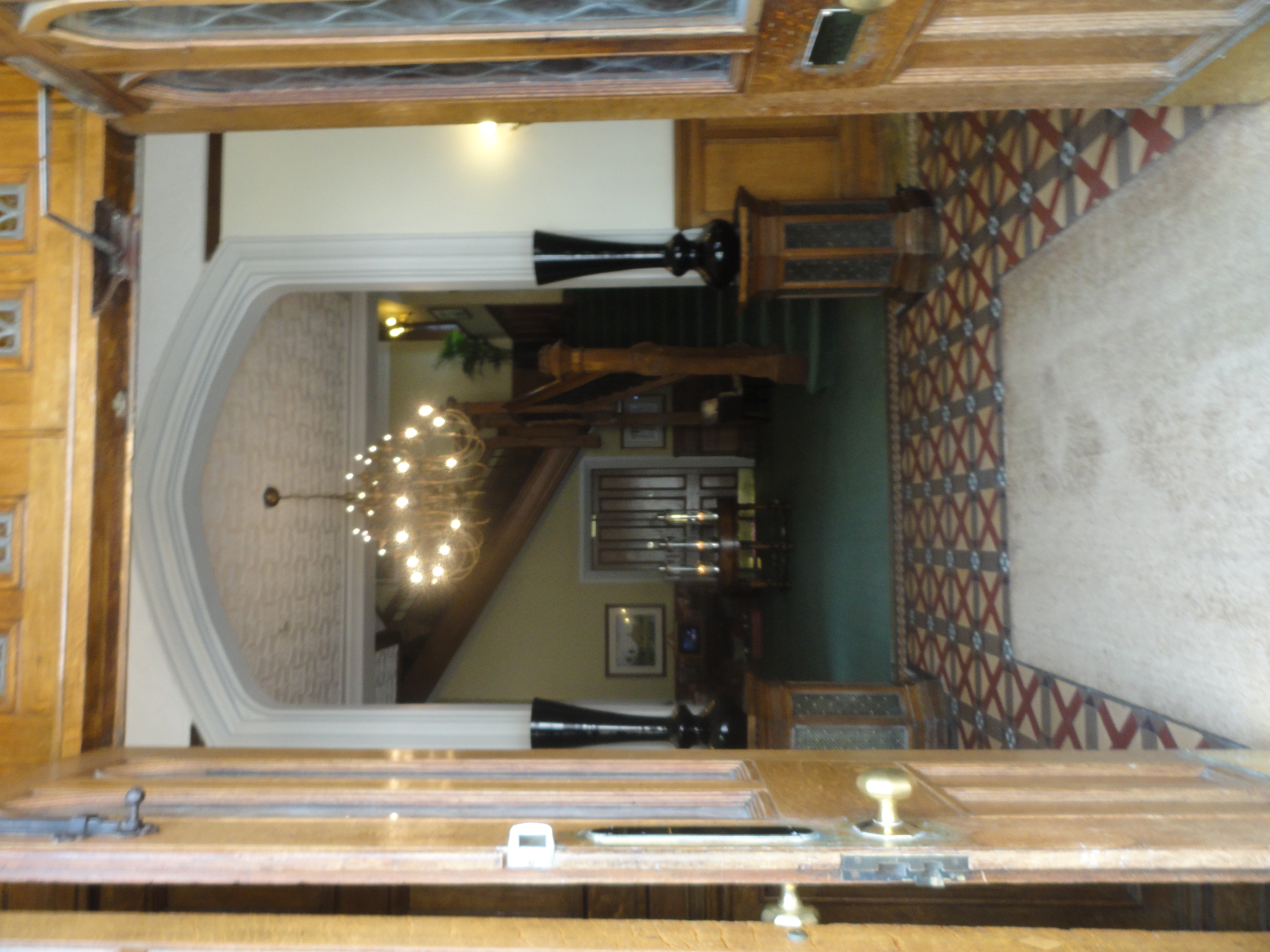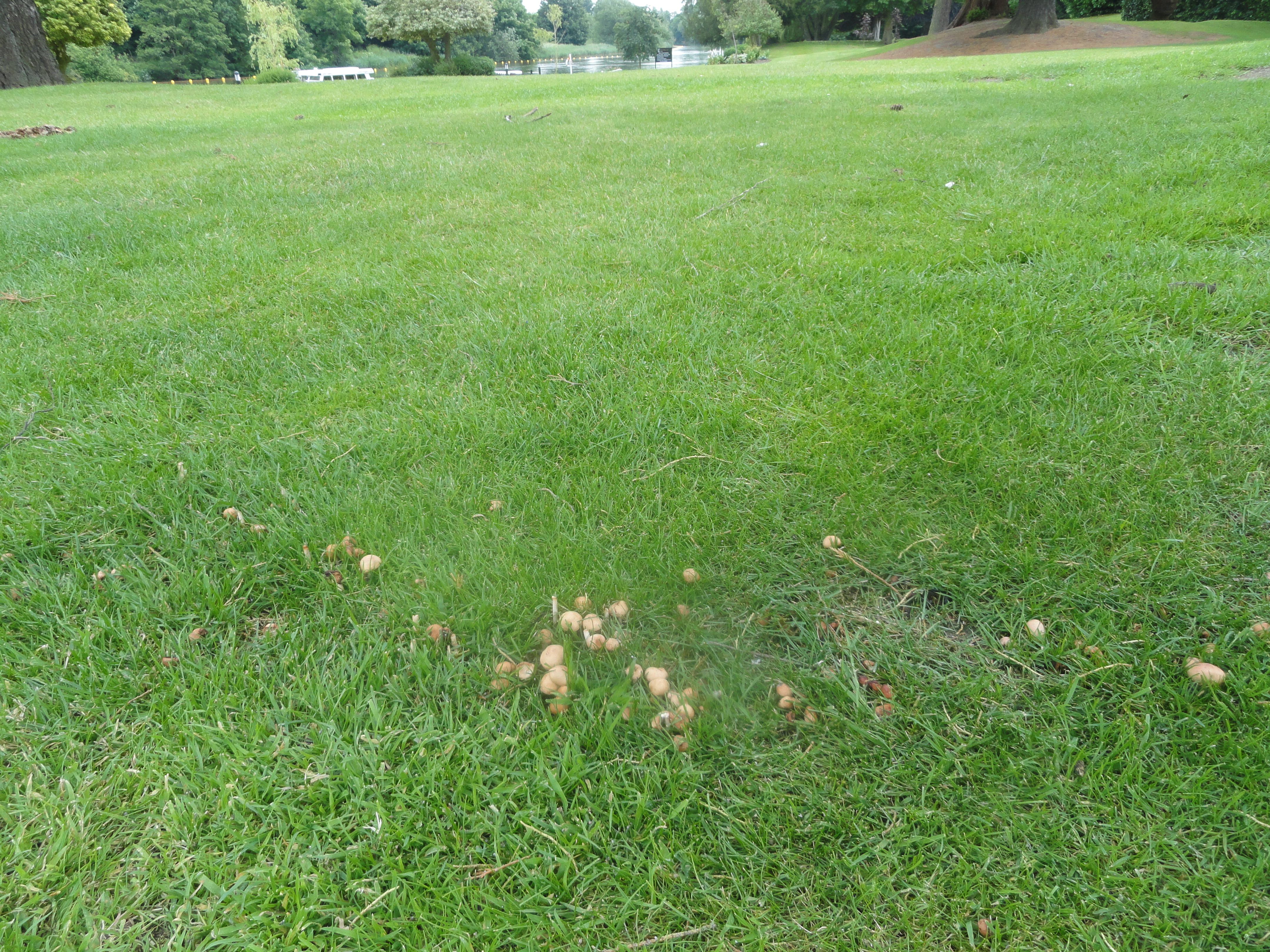 In the foreground of the more distant shot is a fairy ring on the ground. The closeup above is of some of the mushrooms. They weren't up all the way around, but very clearly in a few places, and the ring did show.
We've had smaller fairy rings in our front yard. They're natural, but it's easy to see how they gave way to superstitious tales and fears that something had happened overnight that could have been a threat to the security of people who had been sleeping.
I wish I had measured it. I think it was over six feet across though; maybe eight feet. Wikipedia talks about smaller ones and larger ones here, and with google image you can see lots of them. I was glad to be able to show it to Adam.
A note on the UK Rocky Horror fan site says, of the building's use as a set:
Actually it's now a prestige hotel, although at the time of filming The Rocky Horror Picture Show, Oakley Court was a dilapidated shell. The crew had to work around buckets catching the rainwater from the holes in the roof and tread carefully on the old rotting timbers. It is said that most of the cast caught very bad colds during filming. *
We were there for afternoon tea. Nice place!
There are framed posters and such from other movies filmed there, back in the day between it being a nice home and being a luxury hotel. Mostly monster movies.